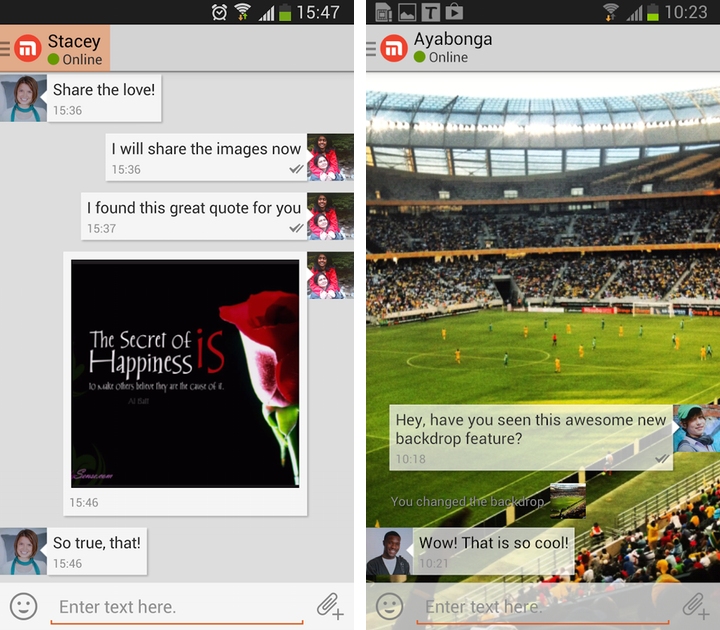 The popular South African mobile messaging app Mxit has launched in India today. Mxit (pronounced as 'Mix it') has apps for iOS, Android, WIndows Phone, Blackberry, as well as Nokia and Java-based feature phones. It's aimed at being very inclusive and so the app runs on more than 8,000 different handsets.
Mxit has roped in cricketer and former team India coach Gary Kirsten as brand ambassador to attract users in India.
The app gives users access to smart features on their dumb phones and aims to blur the line between the two. It aims to work well on just a 2G connection. Mixt lets users type 300-character SMS messages, compared to the industry norm of 140 characters.
India is among the top mobile markets with a high ratio of active feature phones compared to smartphones. Mxit is targeting that huge chunk of the Indian populace that might not be so keen on more feature-rich messaging apps like WhatsApp, WeChat, Line, and local player Nimbuzz. WhatsApp already has well over 30 million active users in India. It's also up against homegrown GupShup whose app supports a bunch of local languages.
Mxit arrives in India with support for English and Hindi, and it is working to add 10 more Indian languages within six months to reach out to as much of the populace as possible. These 10 languages are Bengali, Telugu, Marathi, Tamil, Gujarati, Kannada, Malayalam, Punjabi, Assamese, and Oriya.
Mxit India chairman Roger Grobler says that 46 percent of mobile internet users in South Africa are active on Mxit every month. He adds, "One reason for this is that Mxit is rivaled only by Facebook in terms of the number of makes and models of mobile phones it operates on."
The app was first launched in 2005 and today has over 10 million registered users in South Africa.
(Editing by Steven Millward)