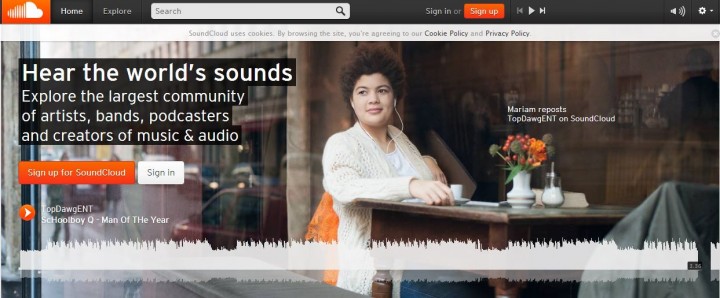 As music streaming services become more visible to consumers in Asia, it turns out that Germany-based SoundCloud is the most-used music streaming app in emerging markets in Asia. This is according to a recent study.
In a survey conducted this month among 700 smartphone users in Indonesia, India, the Philippines and Vietnam, respondents picked SoundCloud as their top choice for getting tunes. The music sharing and streaming site is reportedly the most used in Indonesia at 31 percent, and the third most used in the Philippines and Vietnam at 12 and 23 percent, respectively.
SoundCloud co-founder Eric Wahlforss told the Wall Street Journal this trend could be attributed to the "high levels of social networking engagement in Southeast Asia" given that the app allows people to share sound clips to social media sites.
While SoundCloud is doing well in those countries, local players such as Vietnam's Zing Mp3, Philippines' Spinnr, and India's Saavn are likewise part of the top picks in those nations.
(See: Hungry for music in the Philippines? Here are 6 streaming services to soothe your soul)
Spotify speeds up
In the Philippines, respondents still opt for listening to their on-device media library rather than using music streaming apps. But since Swedish music giant Spotify launched last month in the country, it has already become the second most popular choice among Philippine music fans, which is a sign of how music streaming is on the rise – and how quickly the market changes.
Since last year, Spotify has sped up its presence in the region with launches in Singapore, Malaysia and several other neighboring countries.
Aside from music streaming apps, video apps and radio remain other options for music fans. But there's a larger market to be tapped. The survey only shows the smartphone user market, which is still quite small in these emerging markets. The size of the market will increase rapidly as smartphones grow in number and become more commonplace across the region.
See full infographic here: