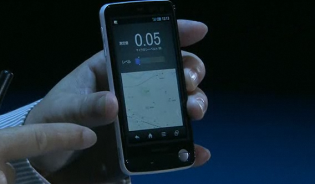 Japanese mobile carrier Softbank (TSE:9984) announced today that its new Pantone 5 smartphone, to be released in July, will be the first smartphone with the capability to measure radiation built in.
The company's CEO Masayoshi Son explained that in the wake of last year's earthquake and subsequent nuclear emergency, many of his Twitter followers frequently sent him requests for geiger counters to be built into mobile handsets. After the Fukushima nuclear disaster, many people were concerned about environmental radiation levels, often buying expensive geiger counters so they could measure radiation themselves.
This was especially true for mothers with young children, Son added. The user only needs to press on a dedicated button in the lower corner, and the phone will display your current position and the current level of radiation.
The Pantone 5 (or the 107SH, made by Sharp) comes in an array of eight bright colors, and Son pointed out it's an especially fitting phone for women. The simple Pantone series has been selling very well in Japan, according to Son, with 3.4 million units sold. And now, it's available as a smartphone, and the company has high hopes that it will sell well. Besides the radioactivity function, the Pantone 5 also is waterproof and dustproof, features 1-seg TV and e-wallet functions, and is powered by Android 4.0.
Some of our readers may recall that Softbank's competitor Docomo had displayed a radiation measurement jacket for smartphones back at last year's CEATEC event.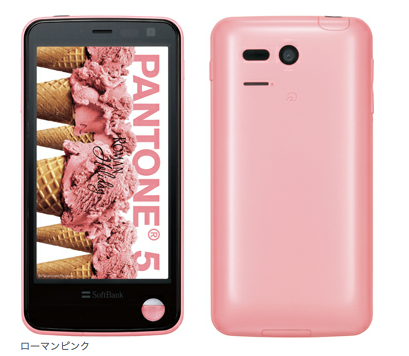 For readers who would like to check out Softbank's press conference in full, it's available for viewing on the company's website.
[h/t to Wireless Watch Japan on Twitter]