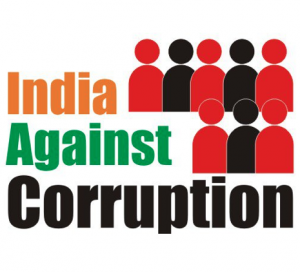 Less than 4 days into Anna Hazare's 'fast unto death' movement and we have already seen a loyal base of over 116,000 fans on Facebook and 5600 followers on Twitter supporting the movement. Just 24 hours since my last post on how Indians are fighting corruption via the Internet, the magnitude of support for the movement has been overwhelming since then.
I have been closely tracking the whole movement on social media and below is a summary on how social media has played a part in India's fight against corruption. Take note that all figures are recorded at the point of writing.:
Facebook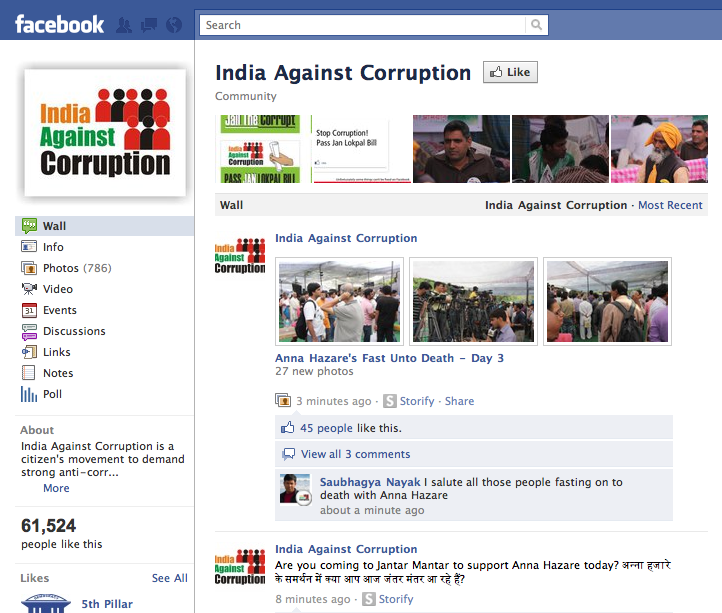 More than 116,000 people on Facebook joined hands to support the movement. The growth of the page is organic
The interaction rate on the Facebook page is 0.7% which is about 4 times more than the interaction rate of the top 10 Facebook Pages in India
There have been more than 60 posts on the  page in the last 24 hours
In all major parts of the country, people have started "Candle Light Support" rallies showing their support for Anna Hazare. Cities like Mumbai, Bangalore, Delhi, took part as well.
Over 1,000 photos and videos were uploaded by supporters on the fan page itself
The movement has got close to 15,000 users uploading a badge on their display picture via PicBadges
A Facebook event called "2500,000 Missed Calls" has already gotten support from over 9,000 people attending the event. About 600,000 people have already supported the event by leaving a missed call on a government telephone number
Anna Hazare himself has gotten more than 25,000 fans on his fan page and 45,000 people on the event page to garner support
Twitter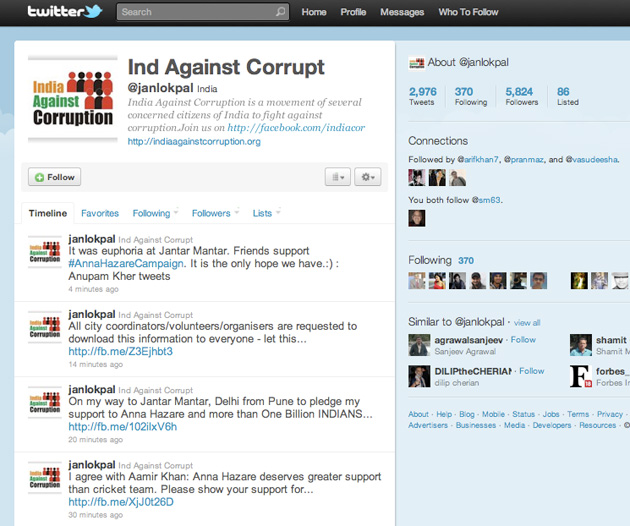 In the last 24 hours, the top 5 trending topics in India has been about this movement
Famous celebrities and influential figures have actively tweeted their support
7 out of 10 trending topics in India are about the movement
The official twitter account has gotten more than 5500 followers
A realtime search on 'Anna Hazare' shows that the frequency of postings is at 20-30 per minute. 'Anna Hazare' has been trending since a long time now.
I believe India's anti-corruption movement will go into the history books as one of the great examples to showcase how viral a movement can be through smart use of social media. But the question remains if India can get rid of corruption through this movement. What do you think?