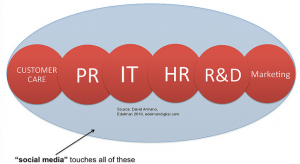 Facebook may be the biggest social networking site ever today but can you imagine what they would have become without their 500 million users? It'll probably be just another social networking site left in the dumps; nothing social about that isn't it.
The above statement is a simplistic situation that I came up with after watching a 16 minute TEDx talk by David Armano of Edelman Digital titled "Reinventing social media." The video covers the rat race that businesses and brands alike are inside; the chase to be dominant on certain social networking sites but in fact the real "social" aspect of these sites are the change brought about by the human touch.  
Here's the video!
An example given by him in the video involves a book that was given to him by a colleague of his. The book itself is not social but the interactions, communications, stories and conversations that involve the book are. Here's what social media encompasses, according to David: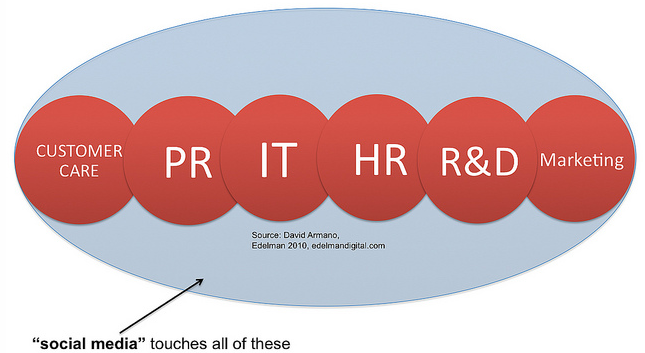 In conclusion, the power of a personal connection is what solidifies the relationship between brands and businesses with their consumers if they are committed to engaging them, rather than just pushing content into social networking sites. The gist of it is in the one-to-one connection.