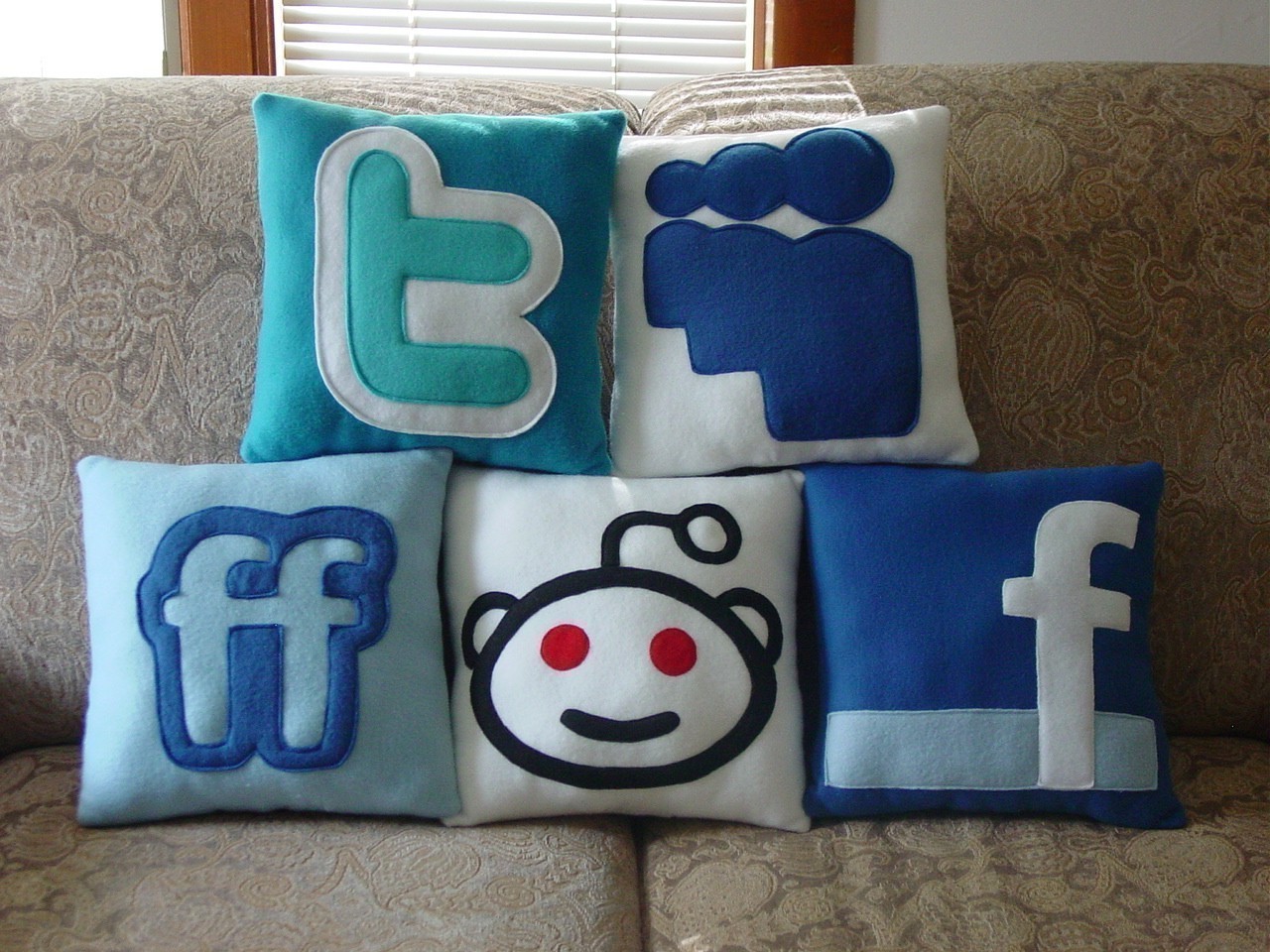 With social media being the new mode of marketing, every company – be it a startup or a multi-national – is trying to woo the Indian public through social media campaigns on Facebook and Twitter. Some of them have even created dedicated social media sites, in an effort to generate buzz.
This perhaps is the most challenging time for social media managers across the country, but it also represents a great opportunity as 32.6 million Indians are reported to be on Facebook at present. These users are mostly young people who, in India, represent a huge consumer demographic. They are also the first ones mobilized in social movements, like the India Against Corruption campaign which has won many of its volunteers and supporters through Facebook.
With so much hype about social media in India, companies are pressured to come up with innovative initiatives. Below is a list of some of the more creative social media campaigns targeting Indian Facebook users:
---
Maruti Suzuki Online Hatchback Launch
---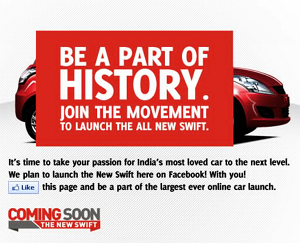 The market leader in the Indian automobile industry, Maruti Suzuki is all set to launch its premium hatchback, the all new Maruti Swift, via a new Facebook page. This is even before the vehicle is unveiled formally by the company management in a press conference.
By becoming a fan of the page, you'd be able to witness the launch, scheduled for tomorrow. The page has garnered over 200,000 fans, and that's in only ten days.
With this unique online car launch, Maruti Suzuki expects the car to bag 50,000 pre-launch bookings. Shashank Srivastava, chief general manager of marketing, said:
The market reaction for the all new Swift has been extremely encouraging and we are hopeful that the pre-launch bookings will cross the 50,000 units mark by Wednesday, when we formally launch the car.
The ten-day fan-count is pretty awesome, but I doubt whether this campaign will actually translate into the 50,000 pre-launch bookings Maruti Suzuki is targetting. What do you think?
Source: mydigitalfc
---
Nominate a Loved One To Quit Smoking – Nicorette India
---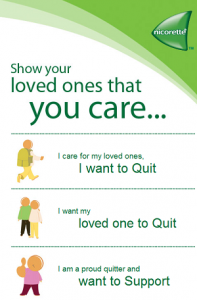 Smoking kills around 900,000 people in India every year, and Johnson & Johnson's Nicorette plans to reduce that number with its Polacrilex Gum with a little help from Facebook. The company's Facebook page, which has amassed 33,500 fans in a period of just two months, now features a Facebook application known as Nicorette Support which helps smokers quit smoking.
Upon opening the appication, you can enter your quit timeline, or the time frame within which you hope to stop. Users can also invite loved ones to quit smoking too. Or if you have already quit smoking you can help others do the same through the app.
The use of Facebook to help others quit smoking is a smart initiative by Nicorette. But we'll have to wait for user responses to see how effective it is.
Regardless, the brand is likely to win some positive attention through the online buzz — not unlike the Onion, who made some buzz earlier in the year for a different reason with its satirical anti-smoking campaign.
---
Fill The Floor to Win – Hotels.com India
---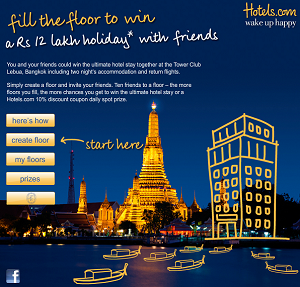 Hotels.com India has come up with an innovative social media contest which gives contestants a chance to win a Rs 1,200,000 (about $26,500) holiday with friends. The prize, which includes a hotel stay in Bangkok with a return flight, will be given to one lucky winner who is able to fill a virtual hotel on Hotels.com's specially created contest site.
The site utilizes Facebook and Twitter APIs to encourage participants to invite friends via those platforms. This campaign will last for a month, and it looks to have everything which makes a social media campaign go viral, because you need to invite at least nine friends to fill the floor to be eligible to win.