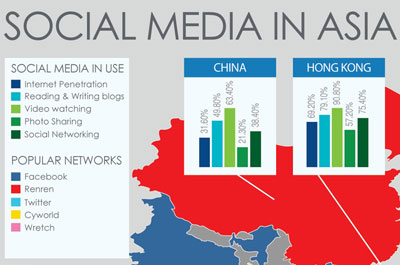 The folks at Edelman did a neat infographic to map out social media usage across Asia. Some key insights, courtesy of Edelman Digital, who are also social media thought leaders themselves: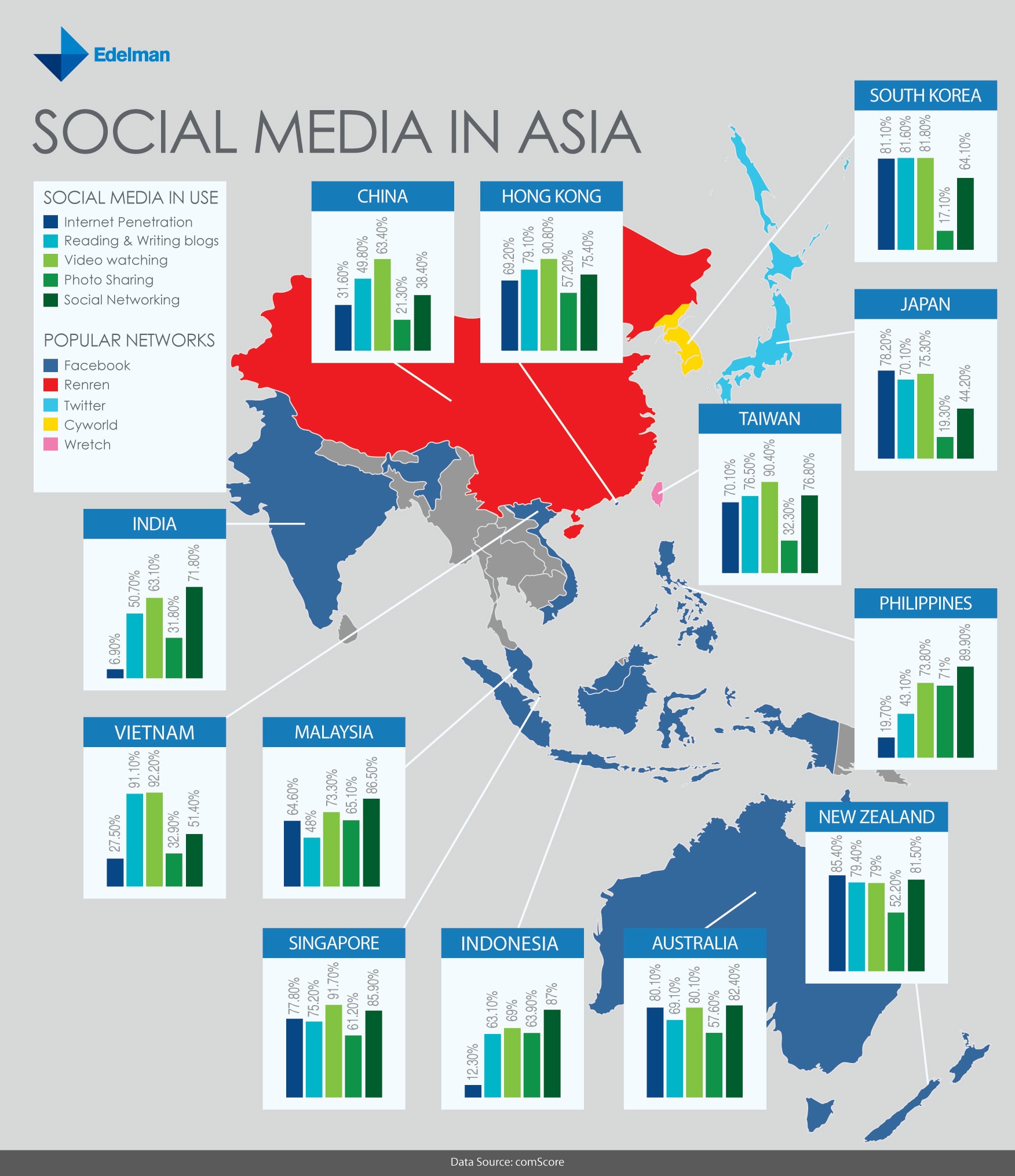 Some notes
The data in the infographic is powered by ComScore which represents PC-based email visitation and does not include visitation from mobile devices or Internet cafes. It's a data flaw but the infographic still serves as a quick understanding for people to understand Asia's social media usage proportion.
While I understand that blog network, Wretch.cc, is huge in Taiwan, Facebook has undoubtedly surpassed it. The social network has grown in popularity in recent years, hitting a whopping 9.4 million Taiwanese Facebook users (58% online penetration rate). Facebook is the second most visited site in Taiwan, according to Alexa. Wretch.cc is ranked third in the country.