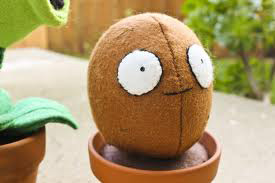 'Social, location, and mobile' is often dubbed SoLoMo for short, and it's one of the most annoying buzzwords used within tech circles today. Depending on how you use SoLoMo apps, the effects can vary from dull to great. At least for now, location and mobile seem to go well with commerce, finding properties, and even hookups.
I looked at Feecha before and wasn't too impressed by the entire social mechanics and experience. It's practically a pure social, location, and mobile service and it isn't appealing to me. That same feeling returned today when I tested Harpoen's newest update. Great design, but meh, it's not too useful. As with Feecha, Harpoen wants users to leave digital marks at their locations. It has a very sexy design but personally, I can't find reasons to go back and use it.
Not even Foursquare is useful enough, I find. I gave up on it after collecting all the badges that I could during its early days. Once I regained my sanity, it became clear that I was hooked on the Foursquare gamification magic even though I didn't consume much of its content. Today, Foursquare aims to be more of a Yelp-like business. That's a wise move – but why didn't Foursquare do it earlier and commit 100 percent?
It's time to give some real value to users. Check-ins are just useless. It seems the future of location and social is blurry. If big boys like Foursquare aren't doing well, then the smaller boys should really think hard about why they're doing it, and how they can add value to users' lives. Perhaps they have thought this through and are confident to do things better.
Harpoen was one of the startups who pitched at our Startup Arena in Jakarta last year. We picked them because it has a great team. The design drew us in too. Even though we weren't – and still aren't – too convinced with its usefulness. But like most companies, we believe it could change with time to fill in a real need as it grows. A pure social, location, and mobile platform is a good start. But to really move forward and make money it has to tackle a real need. The team, JP and co, is a bunch of smart people who have designed a good-looking and user-friendly product. What's left is to fill in a real need. It could be with Harpoen or with an entirely new startup.
Image credit: Arixystix