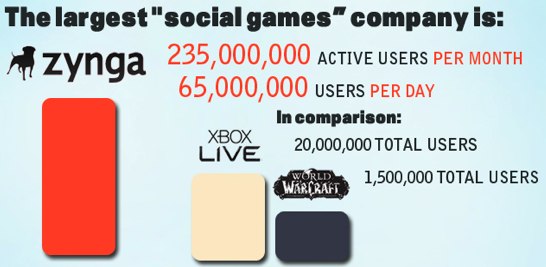 We have highlighted Zynga as one of the 5 digital advertising platforms to watch in the near future. To recap:
"Farmville's creator, Zygna, offers a new incentivized ad approach to engage social gamers. In each ad, users will be asked to work on brand-related tasks. The tasks could range from filling in a survey form, watching a video, to performing a shout out. In return, users will be rewarded with virtual currencies to fund their virtual desires."
Compared to the other four platforms listed, not many people understand what Zynga does exactly (as some of my friends have pointed out). This infographic serves to help you understand Zynga better and also offers some interesting insights on how crazy people can get when it comes to virtual products. The popularity of Zygna's games accompanied by the high level of gamers' engagement make it a powerful advertising platform, where all stakeholders win.

Source: onlineschools