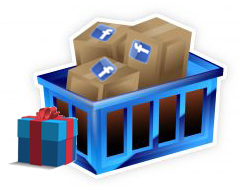 2010 was the start of the rapid technological evolution for Social Commerce – as they say the future of Social Media. It was the year where Facebook started to roll out its so-called F-commerce that created a piece of this world's biggest social network into an e-commerce site.
It lured big retailers in the US to open a shop using the new platform to leverage the millions of Facebook users. Group buying sites such as Groupon and Groupon-clones also made it big in 2010. They were a hit even outside US.
In this year also, Twitter and YouTube started to revolutionize the Social Commerce experience through the Pay With a Tweet and "Plinking" (Product Linking) respectively.
There are truly a lot of remarkable developments in the emerging trend of the social commerce in 2010 that have certainly metamorphosed the online experience of every user. I can tell that the future of Social Media is here, thanks to Social Commerce.
2010 is definitely just a start of something greater to come in the social commerce phenomenon. We will expect bigger innovations and developments in 2011 that will usher the Social Commerce to be a full-blown industry in the world.
Below is an infographic that summarizes the social commerce highlights of 2010. I'm looking forward to 2011.
Catch The Social Media Timeline in 2010 too.