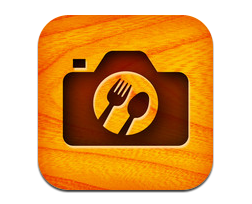 While the biggest news by far in the photo-sharing world was undoubtedly Facebook's acquisition of Instagram, there's a photo app here in Japan which is starting to take some impressive steps. We wrote about the food photo app SnapDish (www.snapdi.sh) last year, and today we heard some news from them.
The company has just announced a partnership with Chinese social network Renren.com (NYSE:RENN), which will allow Chinese users to share food photos directly to Renren using the SnapDish iOS application. In addition, Renren will be promoting SnapDish to its users in its application section.
So far Snapdish has been downloaded by 120,000 food lovers across Asia. The last time we spoke with the company, a representative told us that an Android version of the application was being considered, and I'm told now that this is coming by June of this year at the latest. Indeed, for Android users who are on the au network in Japan, it's already available in the au Market.
For mobile shutterbugs who use apps like Instagram primarily for food sharing, you might want to take SnapDish for a test run. What's different here is that users can add meta data like the type of food, the approximate location, the price, and even a rating. There are also filters that you can use to make your food look better. For example, if it's undercooked, you can apply the 'well-done' option to cook it a little more [1].
But in any case, do give it a try. And if you're a Renren user, now you have some extra incentive to test out SnapDish.
---
You might want to put it back in the oven for a little while longer too.  ↩