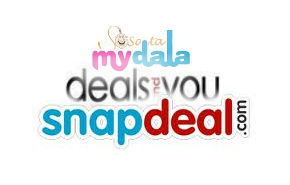 New statistics from research firm comScore suggest that snapdeal.com is comfortably ahead in India's group-buying sector after the month of June. According to the report, over 1.5 million* users visited SnapDeal during that time.
We heard just yesterday that the company has raised $40 million in series B funding from a group led by Bessemer Venture Partners. And our readers may remember SnapDeal as the creative company who created a huge buzz around its brand by adopting an entire village, Shiv Nagar, and renaming it Snapdeal.com Nagar.
Taking the second and third spots in the comScore list were Dealsandyou and Mydala respectively, both chalking up just under a million total uniques.
In the fourth spot is Sosasta, the service acquired by Groupon at the beginning of the year, but which has seen more than its share of troubles since then. Sosasta inadvertently published its user database on its website last month, and since then the Groupon logo has mysteriously vanished from the Sosasta site although reports say that Groupon attributes this to legal issues rather than a desire to disassociate from its newly acquired subsidiary.
Here is comScore's top ten list of coupon sites for India. We expect that other metrics will vary, but it's a good general indication of what's happening in the nation's group buy space. Nonetheless, we'd love to get our hands on some more statistics, especially after we saw impressive subscriber numbers from Mydala just a week ago.
*comScore says that this data "excludes visitation from public computers such as Internet cafes or access from mobile phones or PDAs."