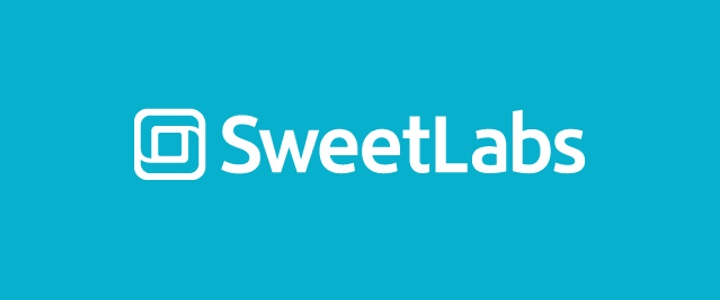 Bloatware stinks. Fire up your Galaxy S5 and you're guaranteed to be greeted with dozens of apps that are irrelevant to your interests. There's the pointless utility apps – dubious-looking anti-virus apps, and disk space savers that do nothing but take up disk space. Then there's the entertainment apps that appear on your phone for no rhyme or reason. If you're a US citizen, what good is a sports app with cricket coverage but no NASCAR? If you live in Russia, what good is that music streaming app that's got nothing but Chinese songs?
Inefficient as it may be, manufacturers make good money from thoughtlessly stamping bloatware on phones. App developers, desperate to help their apps gain visibility beyond the App Store and Google Play, will pay OEMs for pre-installs. Meanwhile, OEMs, facing thinning margins on sales of plastic-and-silicon slabs, increasingly turn to bloatware as an extra source of revenue.
Unfortunately for consumers, most OEMs put little thought into how to optimize bloatware – instead, they tend to assume a one-size-fits-all model for matching bloatware to devices, stamping a dozen-some odd apps onto phones with little regard to who and where the buyer is. The result: three anti-virus apps and one cricket app that the consumer never looks at, never mind spends money on.
"It's inefficient, it's always dated, it's not targeted, you don't have any analytics," says Chester Ng, founder of California-based SweetLabs, of the status-quo bloatware business. "It's just a spray and pray approach. And it's the same model that they've been doing since the nineties."
But Ng, who founded SweetLabs after a long stint at DivX, believes that properly-targeted bloatware could make the big business even bigger. SweetLabs has devised special software that lets OEMs customize and tailor which bloatware apps get put on which devices, and lets the OEMs install the bloatware at any time before the device is powered on. This helps ensure that cricket bloatware gets installed on the phones purchased in India just before the Cricket World Cup, while Nascar bloatware gets pre-installed on the phones purchased in Florida just before the Sprint Cup. Related analytics tools can help OEMs properly measure engagement for each piece of bloatware – which the target user hopefully views as a useful app (ideally one worth spending money on), rather than the bloatware it actually is.
"The OEMs don't have adtech," says Ng. "They don't really have a Flurry or an AdMob. So we've kind of created a suite of adtech services for the OEMs."
Founded in 2008, SweetLabs built its industry reputation on the strength of Pokki, an app store for Windows. Pokki's success, along with the company's other maneuvers in app distribution, helped it raise more than US$20 million in venture capital from the likes of Intel and Google Ventures. But starting the year, the company shifted its attention to the OEM-bloatware conundrum. Now, more than six years after its establishment, the company is opening its first overseas office in Shanghai, where it hopes to do business with Chinese OEMs and developers.
"Chinese companies are at the forefront of software and hardware innovation, and we're eager to help them with app distribution locally and globally," says director of strategic partnerships Joe Lin, who will head up the Shanghai office, in a company blog post. "From China, we will focus on supporting our top partners drive distribution of some of the world's best apps, and help device manufacturers monetize and differentiate their products. "
Finding sweetness in China
Ng tells Tech in Asia that 80 percent of its business is "international," though that shouldn't come as a surprise given that app developers are a dime a dozen and few OEMs reside in the US. So why set up an office in China?
For one thing, in China, there's a long tail of manufacturers looking to earn extra cash. Lenovo and Huawei have business development teams shaking hands all over the US, but it you're looking to meet Meizu, Coolpad, Gionee, or K-Touch, your best bet is to go local.
In addition, Chinese internet companies like Baidu and Qihoo 360 are already spending lots of money to send their apps abroad via telco deals and traditional advertising. According to AppFlood, Chinese app developers increased their mobile ad spending 151 percent between March and September 2013, surging beyond total mobile ad spend of US developers.
Money for mobile ads likely comes from the same pot as money for other forms of app promotion, including bloatware pre-installs. This means that SweetLabs can offer a unique proposition to Chinese developers who are tired of app store promotions and ugly banner ads. Ng says that traction among Chinese companies like Changyou and Sungy is already solid from the team's base in California, so putting men on the ground in China ought to accelerate business even faster.
"There's been a recent surge of demand from Chinese app developers to really expand their distribution internationally, especially in emerging markets," says Ng. "Without even trying – prior to now we didn't have anyone in China – we're already driving 200,000 installs a day from Chinese companies that are essentially looking to export their apps abroad."
Of course, the Chinese internet ecosystem differs from the general landscape of the international internet. Google is a non-entity for domestic end-users, and the country's giants race to roll out products and services of all kinds in hopes that their variation will be a hit. For the adtech industry, this means independent companies that specialize in brokerage often end up competing with the clients they serve. Baidu might strike a deal to promote Qihoo's apps in its app store, despite their fierce competition in app distribution and search.
Ng says that SweetLabs expects to run into this awkwardness, but hopes that a laser focus on the bloatware disconnect will help it carve out a niche.
"These companies have other groups within the companies that are working with developers and OEMs directly, so it's likely we'll run into them on the field as well. Going into the Chinese market I'm gonna assume that everyone who's our partner is also our competitor. We pay attention to the large app stores out there, the large ad networks out there, or anyone in the business of driving app distribution. Baidu has 91, Qihoo is growing aggressively as well. So we'll keep an eye on those guys even as we work with them."