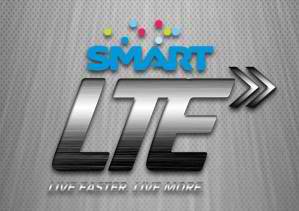 The Philippines telco Smart is set to launch the first 4G mobile service in the country on Saturday, August 25. This service is capable of theoretical data speeds of up to 42mbps, and will initially only come to Manila, Cebu, Davao and Boracay.
MobileWorldLive reports that Smart has invested PHP 67.1 billion (US$1.6 billion) to build up the initial 4G coverage, consisting of 9,500 base stations in those cities. With the fast download speed, it's suited for users who love bandwidth-heavy app such as ones for video conferencing, streaming HD videos, online gaming, and downloading large files. In the company's announcement, president and CEO Napoleon L. Nazareno said:
Come August 25th, the Philippines joins the growing ranks of countries offering high-speed mobile broadband via LTE. This will be a boon to our customers and help power the country's development.
It also means that the nation's biggest telco now has services for 2G and 3G (HSPA+, HSPA) as well. There was an estimated 10 million 3G subscribers across all telcos in the country at the end of 2010.
The company is now rolling out this service after a year of LTE test deployments in different parts of the country. Free invites to the 4G launch event are available from Smart's website.