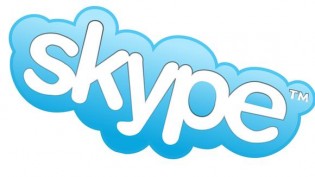 Last week, we learned that Microsoft may roll MSN/Windows Live Messenger into Skype's services (which Microsoft owns). But it turns out that wherever else the company may be doing that, it won't be doing that in China just yet.
According to MSN China GM Liu Zhenyu, MSN will continue to operate as usual in China with no plans for rolling it into Skype in the foreseeable future. There are a few probable reasons for this. One is that Skype's name recognition is not great in China, and its negative user growth over the past two years suggests it's not about to overtake the more popular MSN anytime soon. Another is that in China, Skype is partnered with TOM, and TOM would need to be included in any kind of integration program. Industry insiders also say that Microsoft wants time to promote the cooperation between MSN and Skype to Chinese users, essentially hitching Skype's wagon to MSN's star and hoping that some of the MSN magic rubs off on Skype.
Skype and TOM haven't publicized China-specific data, but iResearch data consulted by a reporter from Investor China showed that Skype users in China had dropped by as much as twenty percent over the course of the past two years as new threats like YY, Weixin and even Sina Weibo's chat features emerged and snatched up some of Skype's users.
Given that, it makes sense Microsoft doesn't plan to merge Skype and MSN in China just yet; the result could be that Skype's low brand recognition could drive MSN users away and into the arms of competitors. So if you're in China and were looking forward to MSN/Windows Live Messenger and Skype finally getting on the same page, you're just going to have to keep waiting.
[Investor China via Sina Tech]