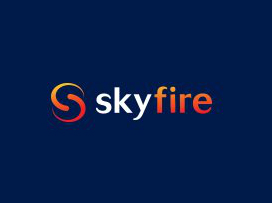 California-based company Skyfire makes a number of mobile products for both consumers and mobile operators. Some iOS users may be familiar with the Skyfire browser, which brings the ability to play Flash video. The company just announced that it has raised $10 million in series D funding, led by Panorama Capital, and also including Verizon Ventures, Matrix Partners, Trinity Ventures, and Lightspeed Venture Partners.
The company says that this new round will help it expand in Europe and Asia. In its announcement, it was noted that Skyfire aims to "explore new opportunities" in Eastern Europe, Japan, Southeast Asia, and Australia.
I've been a big fan of Skyfire browser on the iPad for a long time, as it brings a function called hot-swapping, where you can add multiple user profiles (signing into all your preferred social services) and switch between them with ease. It really comes in handy if you're sharing an iPad with someone else while traveling.
But its technology for mobile carriers is the where the big potential lies, as its Rocket Optimizer platform claims to save wireless operators 60 percent bandwidth savings on video and 50 percent bandwidth savings for images. You can see more about this in Skyfire's video explainer below.
In Asia, there is already rapid LTE adoption in places like Japan and Korea and thus high video consumption. So it would make sense for Skyfire to explore possible partnerships in those regions to start.