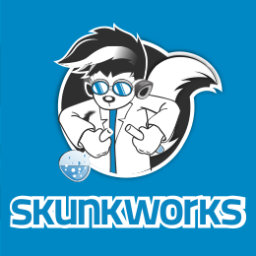 There are a lot of rumors flying around Saigon right now about Skunkworks, and I thought I'd try to get to the bottom of things since I have a few friends in the team. For those who are not familiar with the company, Skunkworks has been one of the Saigon startup darlings. It was started under Bryan Pelz, the co-founder of VNG, Vietnam's video gaming and social media giant. For the past two and a half years, Skunkworks has been working on a social networking and scheduling app called Klamr that was pitted to compete with Silicon Valley giants like Foursquare and (the acquired-and-shut) Gowalla.
Klamr, Skunkworks' now former project, was an iOS, Android, and web app designed to help people schedule events with each other. For example, if you and I wanted to grab a bite to eat, I'd send you an invite on Klamr and the app would help us to decide what's the best time to hang out, where to go, and I could even notify you if I was on the way. Unfortunately, the company has sputtered along slowly with a product that wasn't gaining traction.
But Skunkworks is not going out of business. Two-thirds of the main team are being let go and the US office is being closed down to make way for a smaller, more streamlined team. Skunkworks will also be working on a completely new project and scrapping the old project, Klamr. The smaller team, roughly eight to ten people, will be be starting from scratch with a new app and concept. As of today, you can no longer access the main Klamr website and it is only a matter of time before the apps will be taken off the App Store and Google Play store.
I reached out to Bryan, and he gave us a clear picture of what's next:
What we're doing is a pivot, and the only way to do that and move fast is with a smaller team. Eight developers including me.
Not only are we trying to do a bleeding-edge product (one nobody has done before), we're also doing a product with global aspirations from Vietnam. Challenging, but we think we have a better angle on both issues this time around. We're excited and looking forward to getting an early version of Klamr out in a couple months.
Skunkworks sponsored many of the biggest tech events in Saigon including BarcampSaigon, MobileDevCamp, AgileTour, and more. Many have looked up to the company as a symbol of hope for Vietnamese startups to go global and compete on a Silicon Valley level. The latest developments have people in the community worried, but I think the cut is a good move. It allows Skunkworks to return to a startup vibe instead of the bloated team that it had before.