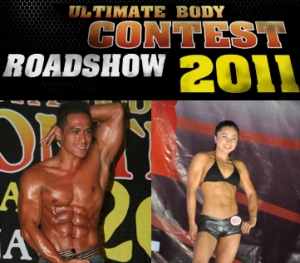 As one of its promotional strategies, Indonesia's very own fitness social network, SixReps is holding the Ultimate Body Contest 2011 from May 1 to December 11, 2011.
For this event, SixReps held Roadshows in 13 cities in Indonesia: Malang, Semarang, Pekanbaru, Bandung, Samarinda, Denpasar, Manado, Banjarmasin, Yogyakarta, Surabaya, Makassar, Padang and Jakarta. The winners from each city will earn the right to compete in Grand Final in Jakarta.
Any SixReps member can join this Ultimate Body Contest by registering on the website and bringing their SixReps Passport. The first of the roadshow series was just completed yesterday in Malang city, East Java, at Gajah Mada Hotel Malang. For this event, SixReps provided live streaming service that can be enjoyed by SixReps members on their website. Members can also comment directly on the live streaming page.
The Ultimate Body Contest Event Roadshow 2011 caught the attention of the local community, particularly fitness enthusiasts in Indonesia. The number of members who registered and participate in this contest (currently about 200 in each city) is a good indication that SixReps' promotional strategy is quite successful. In addition to drumming up more public interest in fitness, SixReps also became a place for those who want to share and socialize online with other fitness enthusiasts. This is a smart social media play by SixReps, and a big plus for fitness buffs online in Indonesia.