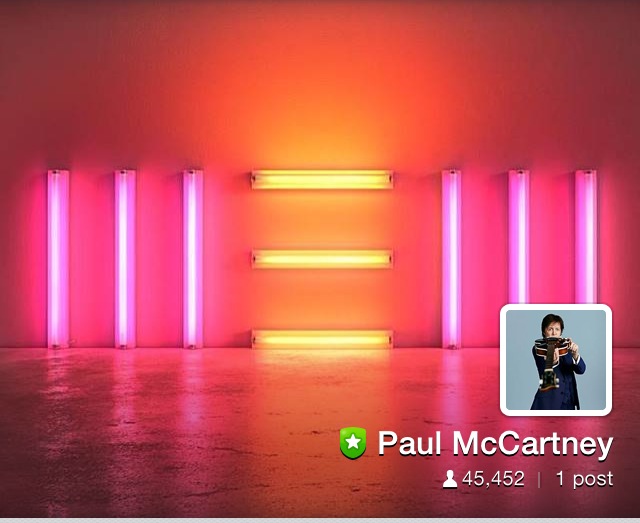 Line is big in Asia, and as a leading social network in Japan, Thailand, and Taiwan (where it has 47 million, 18 million, and 17 million users respectively), it counts several Asian celebrities among its large userbase.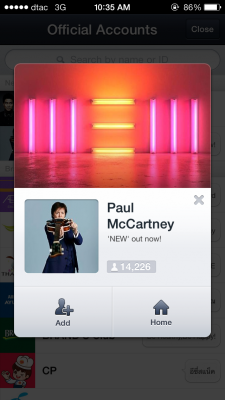 Now, alongside pop superstars Jay Chou and Girls' Generation, former Beatle Sir Paul McCartney joins the ranks of famous Line users.
Okay, granted, it's an official account – it's possible that McCartney isn't even aware that Line exists. And given that McCartney's album "New" was just released, it's only natural that his PR (perhaps in collaboration with Line itself) team would take advantage of the social network to spread the word.
Still, we think it's cool that a cultural icon of McCartney's stature is on a platform that only a year ago was associated with cutesy-kawaii stickers. Think of it as an additional, informal stamp of international credibility as the platform tries to expand beyond its cradle in Asia.
Line currently has over 230 million registered users around the world, and is working hard to gain a foothold in promising markets. It recently reached the 10 million registered user benchmark in India, and it launched a soccer-themed marketing campaign in September to attract Spanish-speaking users.
(Editing by Josh Horwitz)
Related: 6 international celebrities you didn't know were on Chinese social network Sina Weibo