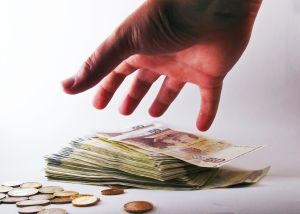 Singtel is undoubtedly Singapore's largest telecom company. It is dominating on every front – mobile, cable TV and broadband services. From an investor's point of view, it is a great company. But its sky-high profit is achieved at the expense of customer experience.
From a consumer's point of view, Singtel is brutally hungry for sales and sees us as its money pot. It's okay to do up and cross selling. But it has to be done right. Singtel's marketing and sales team is apparently oblivious about how consumers are feeling.
Last night, I switched to Mio Channel 112 to catch the English League Cup final between Arsenal and Birmingham (football). It turned out that I had to pay for the channel. I was surprised because I wasn't informed about it. My family subscribes to Singtel's English Premier League and Champions League channels; so naturally, I supposed it includes the League Cup game as well. No, it didn't. Singtel wanted to charge viewers for the final game (ka-ching).
Okay, fine… I switched to the buy menu but Mio hanged (it always does). So, there wasn't a way to buy and catch the game. That really got consumers mad. The tweets below are the best evidences (Note: Profanities included but with much understanding):

"I'm shocked that I have to pay to watch the Carling Cup final. My friends and I aren't notified about it. It became the talking point in school today. This isn't the first time as it happened with the FA cup too. Singtel is acting like a money machine after it won the rights to broadcast English Football in Singapore," said Lester Chia, a final-year undergraduate at Nanyang Technology University.
My previous experience with Starhub (another telecom company in Singapore) was much better: One payment and you are entitled to all English football games. If you haven't already known, football lovers in Singapore had to switch to Singtel because the telecom company went gung-ho to acquire the broadcast license in Singapore. As football lovers, we were left with no choice but to switch.
"I used all of Singtel's services. But this Carling cup final is seriously absurd. I'm determined to switch to another telecom company for my mobile and broadband services," said Teoh Ming Hao, a business owner.
"However, most football fans are likely to stay put with Singtel for its cable TV service since it owns the broadcast rights. I wouldn't hesitate to switch back to Starhub if it were to win back the license one day. Singtel's aggressive sales tactic is hurting its brand," he added.