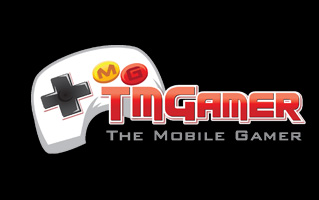 Singapore's largest telco has invested $1.46 million in TheMobileGamer (TMG) for 35.54 percent equity. That puts TMG's valuation at about $4.1 million.
For those who aren't familiar with the company, TMG is a Singapore-based startup that builds mobile games for feature phones on platforms like mig33 and Kotagames, TMG's very own mobile gaming platform. Earlier in March, TMG boasted over three million users growing at a rate of 100x in a year. On a per month basis, TMG has 300,000 monthly active users generating a whopping 100 million pages views. Its users are mainly from big markets such as Indonesia and India.
While most folks have the impression that the feature phone market can't be monetized, TMG's data seems to prove otherwise. In his latest interview with us, Alvin gave us a comparison between Zynga and his company:
Zynga's average revenue per daily active users (ARPDAU) is about 0.046, ours is about 0.038. So we're about 22 percent lower than Zynga. But because we monetize 20 [times] more people, we are actually higher in terms of revenue potential compared to Zynga.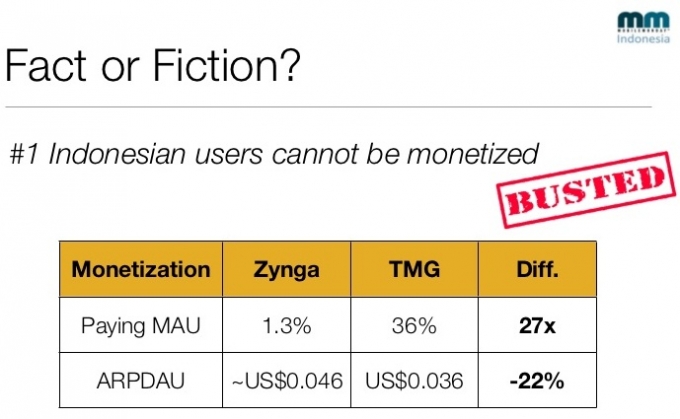 TMG's monetization method is pretty similar with most gaming companies. They sell virtual goods but a different approach has to be taken in emerging markets. He explains:
For us, we sell virtual credits for anywhere from five cents (IDR 500) all the way up to a dollar (IDR 10,000). You will never see Zynga doing these types of things, for them the starting price maybe is from $5 (IDR 50,000). So we are pricing our group at a denomination that users can actually afford.
Update: Alvin also elaborates on what Singtel can do for TMG:
We believe Singtel can help TMG with preferred relationships to its affiliates in the region and also preferential access to billing, customer relationships, etc. […] We plan to go on to be the market leader of social gaming for emerging markets, starting from Indo, SEA, India.
TheMobileGamer is one of the few Singapore-based startups to have gained traction by aiming for bigger overseas markets. So this deal with SingTel is very good news for Alvin and company. Congrats!