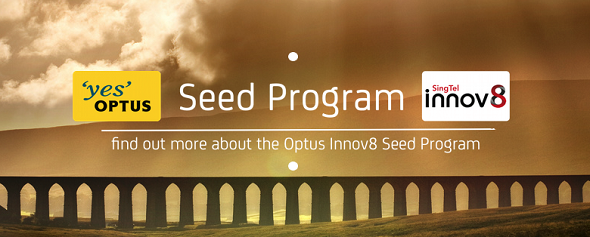 The inaugural Optus-Innov8 Seed Program has announced on 12th November its first two pre-series A investments. SingTel Innov8 led a AUD250k (USD260k) round by 121cast, which offers a free, personalized, and mobile digital audio feed.
It also fronted a AUD450k (USD468k) round by Venuemob, a provider of party and function locations in Melbourne.
Both startups, which are registered in Australia, stood out from the Winter Pitch Event held on 31st July. 10 startups pitched at that event with the hopes of securing funding.
Moving ahead, Venuemob and 121cast will have 3 to 6 months to refine their strategy and business model, all the while taking advantage of the free venue and mentorship provided by the accelerator program.
Optus will come in to lend a hand with their communications technology, network services, and know-how. Both companies could also use the time to raise their next round of funding, which would be in the AUD1M and above range.
The Program will reopen applications once again in January 2013 for their summer intake.
Optus is a wholly-owned subsidiary of SingTel Group.