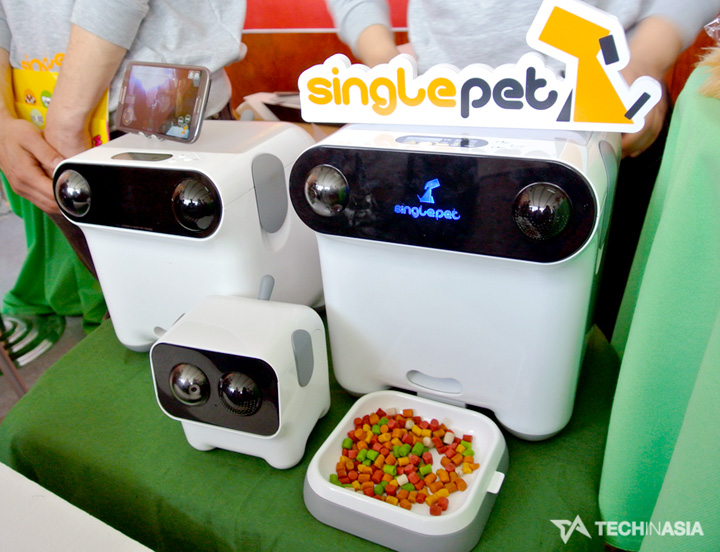 SinglePet is a Korean startup that builds pet-care hardware (pictured) which can be controlled through a mobile app. The gadget has cameras installed so pet owners are able to see and talk to their pets on their smartphones. Pet owners are also able to feed their pets, dispensing food from the hardware, via their smartphones.
We spotted the startup at the ongoing beLAUNCH 2013 conference here in Seoul, and saw the demo in action this morning. Pet owners can also purchase pet food within the SinglePet app, a convenience that could be a further revenue stream for the company. The startup hasn't yet launched and doesn't have a website we can link to. For more information, you can visit their new site here or watch their product demo video below.
SinglePet claims that the Korean pet industry is worth $1.8 billion and is expected to reach $5.4 billion in 2016. Its gadget will fit in at the high end of that market, but no price has yet been set. It has raised $300,000 of angel funding so far. Plus, it's one of 20 startups competing for the prize in the beLAUNCH 2013 Startup Battle.