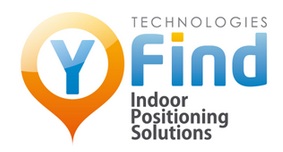 YFind, a Singapore company developing an indoor positioning system, has been acquired by Ruckus Wireless, a Silicon Valley based supplier of advanced wireless systems. Terms of the deal were not disclosed.
Incorporated in October 2010 by co-founders Dr Ting See Ho, Melvin Yuan, and Dr Han Yang, YFind has since raised USD 1.18M from venture capital firms Innosight Ventures and Walden International. It also partnered with another Singapore startup Sprooki to bring indoor positioning to shopping malls.
With the acquisition, Ruckus plans to create location-intelligent wifi networks by combining its Smart Wi-Fi technology with YFind's range of location based and analytical services.
Dr Ting was an Assistant Professor at the Nanyang Technological University of Singapore (NTU), specializing in wireless communications. Yuan is a digital marketing strategist and former Vice President of Digital Strategies at a leading global PR consultancy.
Dr. Han is a researcher in wireless technology. They are joined by founding partner – Hoo Shao Pin, a seasoned technopreneur.
This is the third acquisition news coming from Singapore in the span of two weeks.
Mobile and social agency Techsailor was acquired by Indian company To The New. Before that, vacation rental startup Travelmob was bought over by NASDAQ listed HomeAway.
Read: Cheatsheet of technology startup exits in Southeast Asia