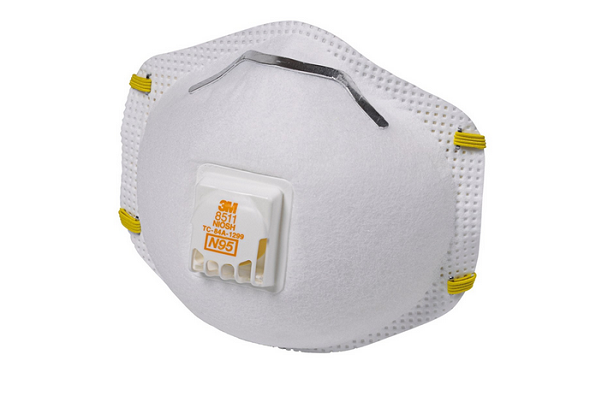 As Indonesia's forest fires ravage Singapore, bringing the Pollutant Standards Index to a recording-breaking 401 at one point, residents have been scrambling to obtain the elusive N95-certified face mask. Promising to keep out dust particles from the lungs, the hot item was sold out at most pharmacies in Singapore.
With such an unexpected and massive surge in demand, many have turned to e-commerce sites to order the masks. They would be disappointed.
These are indeed exceptional circumstances, not dissimilar to the 0.01 percent of downtime faced by web servers. Here's why:
1) Anti-pollutant face masks, traditionally niche items, have suddenly become mass market
A month ago, no one — save for the most paranoid ones — would have given a thought about buying these items off-the-shelf. Once the preserve of car workshops and technicians, these masks are now in demand by families and companies every where, resulting in a supply crunch that even the government couldn't handle, despite promising that there's enough local supply.
2) I want these masks, and I want them NOW
Rarely has so much been demanded by so many from so few. Not only are these face masks wanted by a large swath of residents, they want the items as soon as possible, since inhaling the air without a filter for extended periods of time could cause health problems.
3) The face masks are at best seasonal items
Companies don't have a real economic incentive to stockpile face masks for extended periods of time. While the haze has been occurring almost every year, it's so serious as to require people to wear masks outdoors. Call it a Black Swan event.
Unless there's an indication that we can expect such serious conditions to occur regularly, retailers won't be prepared to meet another future surge in demand without intervention from the government.
Given these reasons, residents have been limited in their options when sourcing for face masks online. But while e-commerce offers the promise of a global inventory in the hands of shoppers, several constraints are still present:
1) Credibility
When it comes to health, credibility plays an outsized role. While many residents are content with using surgical masks to protect themselves (which doesn't work), a sizable group would vouch for a well-known brand and the assurance that these items are not counterfeit or significantly overpriced.
As such, the branding of the online retailer matters a lot more, which means shoppers may prefer to source direct from 3M on Amazon, or visiting the Guardian pharmacy stores, than go to Qoo10 to buy from some small-time merchant. Large, established players have the advantage on this one.
2) Convenience
While e-commerce promises to bring convenience to the end user, implementation is far more difficult. Sites like AllDealsAsia and Qoo10 are currently selling the masks, but they require shoppers to pick them up at self-collection points.
Timing is also an issue. Both of these sites will only have their stocks ready in a week, which means shoppers will have to find other ways to obtain these masks. Even Amazon, which can tap into a large supply of these items (which has apparently also sold out), can only bring the items to the user's doorstep in a few day's time, and at great cost. Same-day delivery, while a great promise, is still far-fetched here in Singapore.
Unless there are significant improvements in logistics, it would seem that e-commerce sites could at best help to supplement pockets of demand during emergencies. We truly need to rely on the government.
For residents that want to obtain the masks pronto, they are better off hunting down the distributors of these masks in Singapore, or borrow one from their friends.
Or they could queue up at the few remaining shops that have them.