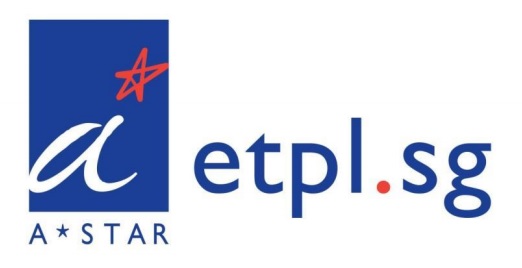 Exploit Technologies (ETPL), the technology transfer arm of Singapore's A*STAR, a government R&D agency, has yesterday unveiled five hotspots it intends to focus on to drive the country's economy to the bleeding edge and create the jobs of tomorrow. The five are: printed electronics, business analytics, bio-imaging, medical diagnostics, and anti-microbials.
These focus areas were picked based on A*STAR's research strengths, market potential, and its portfolio of patents. Of the five, printed electronics and business analytics could have widespread applications in the web and mobile space.
ETPL is already moving ahead with commercializing business analytics technologies. Besides spinning off in-house research into profitable companies, ETPL also does technology transfer with Singapore's technology firms.
It has, for instance, engaged with companies to develop analytics solutions for customer loyalty programs as well as sentiment analysis services.
While printed electronics is still in the nascent stages, its potential is immense. A Wall Street Journal report estimates that the industry is worth about USD2B, but that could swell to a USD50B market in 10 years and eventually supercede the semiconductor industry.
Such non-traditional electronics are produced on flexible materials and are cheap to make. While they are not as powerful as silicon chips, they could herald in a new generation of electronics with unusual form factors and even turn ordinary objects into intelligent devices.
Among the possibilities are: Wallpapers that act as TV screens, windows with see-through solar cells, plastic bags that display animated graphics, and disposable bandages that assess patient's health. The effect of printed electronics is that smart devices could become cheaper to make and more ubiquitous, permeating everyday objects.
A*STAR has been working on some research in this field. It is figuring out a manufacturing process to create printed electronics on a large scale. It has developed a low-cost photovoltaic material that can replace traditional silicon solar cells, and is creating advanced materials that could form the basis of flexible devices.
ETPL has had a busy decade since it was founded in January 2002. It has a portfolio of 3,500 active patents, licensed over 400 A*STAR technologies which have generated over USD500M in revenue, and spun off over 40 startups in industries like ICT, biotech, manufacturing, shipping, and more.