The author, Lachimi Tiwari, is an organizer of the Singapore Women Startup Weekend.
Singapore Women Startup Weekend ended last Sunday evening after 54 hours of pitching, forming, and evolving. "Guys also Welcome Lah" was its tagline and the format was no different from previous Startup Weekend events held in Singapore, except with a twist: the number of male participants were controlled, resulting in over 60% female participants.
Started on Friday evening, it was an intense few days for participants. Everyone juggled their aspirations and personal lives around the event, just like they would as an entrepreneur.
Some had to rush back after a meeting at work on Saturday. There was also an amazing mum who kept rushing back and forth despite having a sick baby and a 6 month pregnant lady who stayed all weekend (hats off to you!).
With food, space, stationery and mentors, the organisers provided the platform to bring everything together. This is what participants gave in return:
Team Design Sprouts won the 1st prize for an online crowd-sourced funding and e-commerce platform that connects edgy independent fashion designers/labels with trendsetters. A global struggle for all fashion designers everywhere, Design Sprouts will address this need by bringing together 2 groups of people whom have always struggled to meet, in one place, and to benefit each other. The idea is similar to ZaoZao from Hong Kong.
2nd prize went to team Code4Kids, a platform to engage and teach kids how to code using gamification. Everyone can benefit from having a bit of coding knowledge and I believe this idea has the potential to benefit children in developing countries, encourage girls to take up computing and even teach adults the basic concepts of coding in a simplified manner. SingPath Mobile is another project that is treading the same path.
3rd prize went to team STE (Science Technology & Engineering) Crossroads, a platform run by a team of empowered women with the intention to generate a community for women in science, engineering and technology. Such communities exist in Asia and it is time for Singapore to engage in this cause for women in STE.
Every idea presented this weekend oozes potential and it would be unfair to the world if I didn't introduce what may be the next bing thing.
Getting a fanbase to market family and lifestyle products was team Tiny Dare's vision. This strategy, however, already being executed in the market so Tiny Dare has been asked to focus on what is lacking in existing services.
Team SeeIDoo aims to create social responsibility by gamifying world issues. This wonderful ideal was, however, complicated with the presence of too many team members. It is admirable that many are willing to take up a social cause, but for a startup, it may be best to start with a small team.
Simplicity is a sign of genius and Linksavvy's idea of linking neighbors and linking people is promising. In a community where we are disengaged from our neighbors and immediate community, Linksavvy will provide you with a platform to come together.
Demystifying the corporate video, team Bizeo envisions a simple and affordable platform for small businesses by giving them a solution to upload, edit, filter, caption, broadcast and distribute videos through one comprehensive site. Though technically feasible, Bizeo is limited in its execution, as it will require seed funding to be able to develop this platform.
Despite not winning, team Instaroid very confidently proclaimed that they were determined to launch and even had enquiries from a potential investor. Instaroid will help you create experiences during exclusive events and provide users with engaging content online.
Team Stub It chose to tackle the global problem of paper receipts. Though 54 hours was not enough time to solve the issue from a consumer and merchant standpoint, their idea was validated as being "an accountant's dream come true". They will be focusing on security on fraud prevention when they take their idea forward.
Team Uncle Habit, a favorite among many, is an app that will allow you to cultivate any habit you want to in just 3 simple steps and a click. You will then be able to compare and collate statistics with anyone else you're connected to that shares the same habit. A cohesive team with a simple fun idea woke up yesterday to find they were receiving support from a journalist in the US. Watch this space!
Many lessons were learnt and every participant was pushed mentally and emotionally to the point of exhaustion. Yet, they still found the spark to keep going till the end. As Fergie Miller from Busification stated in his opening talk, "passion will get you through the hardest times when starting up". For many participants, their passion has been ignited and their journey only begun.
Along with Lachimi, SGWSW is also organized by Gina Romero, founder and MD of Athena Network APAC; Maila Reeves, UK editor of The Next Women; and Emily Barner of Warisan Global.
Follow SGE's stories on women entrepreneurs and events related to women entrepreneurs here.
Do also check out SGE's list of business, tech, and networking groups in Asia.
About the author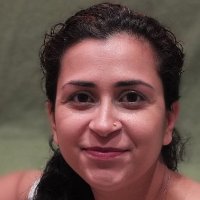 Born in Singapore, Lachimi Tiwari has worked in 2 startups in Singapore and is now hungry to get back to her startup roots, a place where she thrives best.  Lachimi found her voice at the London Startup Weekend – Women's Edition and immediately wanted to share this experience with women in Singapore.
Lachimi found her current co-founder at Startup Weekend – Women's Edition in London and is currently Head of Project Management of TugBox, a market research solutions platform.
Passionate about startups, empowering women, issues around the ageing population and women in technology, Lachimi is currently exploring opportunities in Singapore.