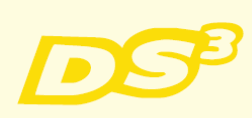 Singapore tech security startup DS3 has been acquired by Gemalto, an international company in the same sector.
DS3's chief product is an 'authentication server' that offers internet banking security that can be easily integrated with existing hardware and software systems. Banks in Singapore and around the world are using its technology.
It's been a long time coming for DS3, which was started in 1998 but only got a breakthrough in 2009 when it secured a partnership with IBM to sell its products globally. It has received funding from government agency IDA twice, first when it was founded and again under IDA's subsidiary Infocomm Investments when it expanded overseas in 2010.
The sum of the latter investment is undisclosed, but according to The Straits Times, it was worth SGD 9M (USD 7.2M). JAFCO Asia was also part of the Series A round. This puts its valuation then at between SGD 18M to SGD 27M (USD 14.5M –  USD 21M).
At the time of acquisition, it has 100 customers, more than half of which are banks, and the rest are businesses and government departments. The company has a staff strength of 50.
Post-merger, DS3 founder and CEO Tan Teik Guan will remain with Gemalto with the rest of his team to bring his product to Europe and South America.
This is the second acquisition news from Singapore in a week — Singapore Press Holdings bought sgCarMart for USD 48M just two days ago.