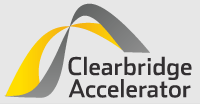 Clearbridge Accelerator, a Singapore-based technology incubator that focuses on biomedical devices, nanotech, advanced material sciences and computational algorithms, has received an investment from Tim Draper, founder and managing director of venture capital firm Draper Fisher Jurvetson, according to a press release.
The funding will go towards strengthening Clearbridge Accelerator's incubation platform and expanding its incubation team and support infrastructure. Currently, the incubator is involved with four companies: Clearbridge BioMedics, Clearbridge BioLoc, Clearbridge Nanomedics, and Clearbridge VitalSigns.
Clearbridge Accelerator is the Singapore incubation arm of Clearbridge Partners, an Hong Kong based venture capital firm. The incubator aims to translate promising laboratory research into commercial and sustainable enterprises.
The company is part of the Singapore National Research Foundation's (NRF) Technology Incubator Scheme (TIS), a program in which the NRF will co-invest in promising companies alongside the incubators.