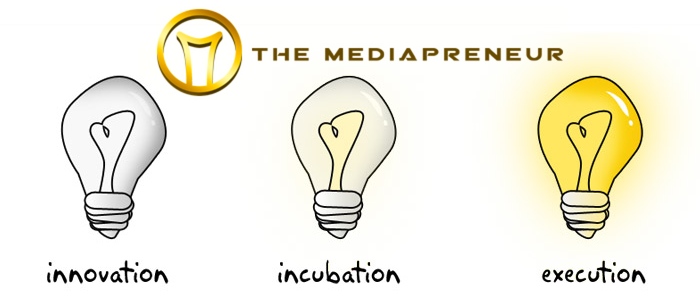 In an interesting move into the entrepreneurial space, Singapore's MediaCorp – perhaps best known for TV station Channel NewsAsia – is launching a startup fund and incubator program. Called 'The Mediapreneur', it's keen to nurture disruptive startups in the country.
The Mediapreneur is made up of two parts:
Investment Fund, for seed or series A funding for startups. The total fund amount is not revealed.

Incubator Programme, currently open for applications until July 31 for its first ever batch (dubbed 'Season 1' in MediaCorp's TV parlance), will do the usual mentoring and validation process to help an entrepreneurial idea become a solid startup business.
The incubator's mentors right now are Joseph Igoe, Guillaume Sachet, and Joe Piamthipmanus. They're all MediaCorp staffers, so it's somewhat unusual that there's no entrepreneur/VC-side individual on the team.
Sachet is MediaCorp's head of strategic planning, who says in today's announcement:
MediaCorp is embarking on a new tack to invest strategically in tech start-up companies that strengthen our core business. We are fully committed to nurturing and investing in start-ups with innovative and disruptive technologies, enterprising ideas and new business concepts in the digital media space, by providing MediaCorp expertise and marketing proficiency to empower entrepreneurs in their business plans and execution. Through brainstorming new business models and co-developing new technologies, we plan to strike a commercial partnership once the development is mature, anchoring ourselves in the digital media space.
1st investment: Ooyala
The Mediapreneur has already made one investment, the company revealed today, in the form of video streaming tools startup Ooyala. That investment looks to have occurred back in October last year, and was hinted at when PandoDaily talked to Ooyala CEO Jay Fulcher at that time. Ooyala is based in Singapore.
More recently, MediaCorp invested $40 million in flash sales site Reebonz, which is, like Ooyala, a well-established venture.
Now that The Mediapreneur is out in the open, we'll likely see it funding some newer, seed-stage startups as well with the newly established fund. Good news all round for Singaporean startups of all sizes.
(Editing by Minh and Enricko)