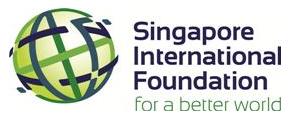 Targeted towards aspiring social entrepreneurs aged 26 and below across all nationalities, Singapore International Foundation (SIF) is currently accepting applications for its Young Social Entrepreneurs (YSE) Programme.
If you believe you have a valuable idea for a social enterprise and want to have an opportunity to make that dream a reality, this programme is for you.
Successful YSE 2013 participants will receive special coaching through a workshop, as well as guidance and mentorship by professional consultants. Moreover, participants will have the chance to take part in overseas study visits and get to pitch their ideas for funding to kick-start or scale up their budding enterprises.
You may register your interest for YSE 2013 HERE. Do note that registration remains open until 21st December 2012.
For more information, you can refer to their website here or contact Jasmine at jasmine.chew@sif.org.sg