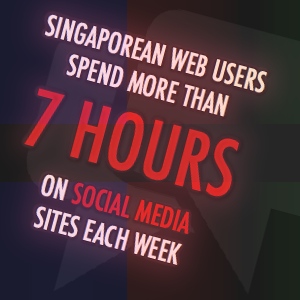 The Infographic of the Day series visually expresses important stories from Asia and the world of technology.
---
Singapore has always punched above its size in the world's economy, and so it's no surprise that its citizens are so wired and engaged with gadgets and social media. Indeed, the island state has the highest concentration of smartphones anywhere in the world, and over three-quarters of its citizens access the web every single day.
Singaporeans are social on the web, too, with people there spending about one hour each day engaging with other folks online – mostly on Facebook. (Though Brunei's netizens take the title of being Asia's most social when on the web).
Here's the We Are Social infographic slideshow for Singapore as part of its 'social, digital, mobile Asia' series:
And that's a wrap on our coverage of We Are Social's excellent overview of the Asian web, mobile, and social scene as it stands at the end of 2011. Catch the previous seven infographics and slideshows on this tag.
But the Singaporean social marketers still have a few more reports to share from other countries in the region, such as Thailand, and Pakistan, so hit the source link below to follow their blog.
[Source: We Are Social]