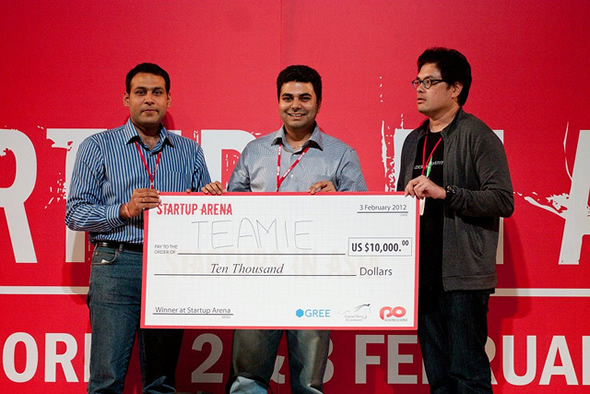 This article is part of our coverage of 2012 Startup Arena participants. We've been tracking their progress since they pitched at last year's event, and here's where they stand now. Join Startup Arena Jakarta 2013 to experience the same thrill.
Singapore-based Teamie was the first-place winner of Startup Arena Singapore 2012. It's a cloud-based collaborative learning network that allows educators and students to interact in a fun way. Teamie can be used in both the education sector (school or university) as well as the enterprise sector. By July 2013, Teamie reached the 500,000 user benchmark and this number continues to grow.
Shivanu Shukla, the co-founder of Teamie, revealed the company reached profitability in 2013 and has enjoyed a growing number of customers as more schools, universities, and enterprises sign up for its services. The team consists of 20 dedicated people and is still looking for more developers.
We are not only growing our customer base, but our existing customers are showing more confidence in us, and expanding their deployments of Teamie, and adding more users and expanding Teamie into their overseas operations as well.
Tactics for growth
Being consistent with its product and maintaining a clear vision are what have helped Teamie keep momentum since its inception. At Startup Arena 2012, the team pitched Teamie as a social, learning and analytics platform that:
makes learning more collaborative and engaging
easier for teachers and students
includes a layer of analytics and gamification
delivered via the cloud on mobile devices and web browsers
As it develops its business, Teamie is focusing on two key elements.
1. Customer acquisition
Teamie's sales team hopes to expand by working with local and regional partners in different markets throughout Asia. It has started with markets including Malaysia, Thailand, Vietnam, Australia and Singapore, and is looking for partners in Indonesia, Hong Kong, China, Korea, and Japan.
Since it has a B2B business model, it needs good talent in order to train and support its existing and upcoming customers, which is a challenge to find.
2. Product innovation
Teamie has many features on hand now, but it will keep on enhancing its core product to make it more competitive and different. New ideas may come from some customer suggestions, such as deep integration with Google Apps and Drive, grading on the iPad (coming soon), or holistic student evaluations through social and academic parameters.
The team looks forward to establishing relationships with new partners while maintaining strong ties with its current clients as 2014 approaches.
Startup Arena Jakarta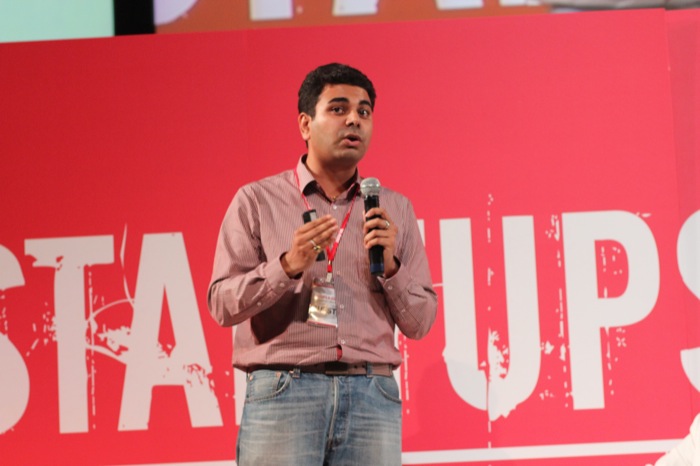 Startup arena is a competition where about 10 to 15 startups from across Asia will pitch to compete for $10,000 in cash, as well as getting more exposure from media and attendees.
We asked Shivanu to share his experience joining Startup Arena last year. He told us:
Startup Arena was a very helpful exercise for us. It helped put Teamie on the map, and we got interest from investors, [along with] credibility among prospective customers. I felt that the [five minutes] format was very good, and helped us focus our pitch on the most important things. Through the feedback after the session, we could fine tune how we pitched to our prospects and other investors.
It was the first such award and recognition that we won, and we were extremely happy that it happened within the first year of our operations. Being the first Startup Arena winner adds that extra pressure on us to deliver good results, and am happy that we are on track so far. Thank you Tech in Asia for the support.
Think you got what it takes to prove your might as a startup? Apply to participate in Startup Arena Jakarta! Early stage startups welcome! Submit your applications here!
Not enough confidence? No worries, because Shivanu told us the tips to win at Startup Arena.
(See also: Malaysia' Piktochart is a doozy and open for funding next year)
(Editing by Josh Horwitz and Paul Bischoff)