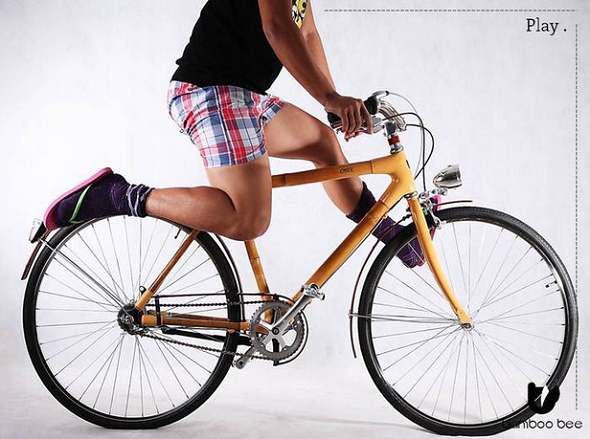 Singapore's crowdfunding scene has continued gathering steam with two campaigns setting new records for the country.
Silverline, a project by Newton Circus which empowers old folks with senior-friendly smartphones, has raised USD 36,000 with four days to go. Meanwhile, Bamboobee, which promises lifestyle bicycles made of Bamboo, has collected USD 39,000 with 15 days remaining.
In terms of money raised, these efforts are a new high for Singapore's crowdfunding scene.
The Silverline project, first covered by SGE here, is running a flexible campaign, meaning the project will be funded even if it doesn't hit the target amount. Bamboobee, on the other hand, will receive the money only if it reaches the goal of USD 40,000, which it should have no trouble doing.
The encouraging results from both campaigns are part of a trend of Singapore projects starting crowdfunding campaigns on international platforms — and achieving some success.
Singapore's previous record was held by local filmmaker Kenny Gee, who eventually raised USD 29,000 on Indiegogo for his short film The Body.
While international platforms have been home to Singapore's most successful campaigns, local sites like Crowdonomic have chalked up small wins which may lay the groundwork for more ambitious projects.
Its most successful campaign so far is Mighty Dungeon, a mobile game inspired by HeroQuest, a popular 90s board game. With the help of over  USD 3,000 from givers, the game has made its way to iOS and Android, where it is receiving solid reception.