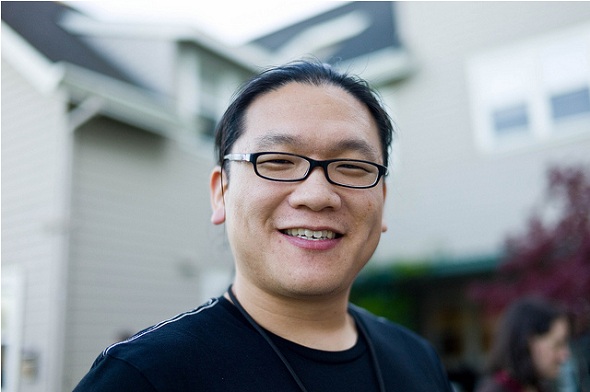 The next crop of great hardware startups could very well come from Asia. That thought hung in the air as Andrew "Bunnie" Huang, which Make Magazine calls the maker's maker, gave a talk at Singapore's Mini Maker Faire on why the country is a better place than the United States for hardware startups.
It's not something he believes in theoretically: Bunnie moved to Singapore in 2010 and later brought in the team at Chumby, a startup he was then involved with. Recently, he has been building an open-source laptop called "Novena", named after a Singapore subway station.
While Silicon Valley is perceived as a mecca of sorts for technologists and tinkerers, setting up there contains many hidden costs.
1) Poor locality of services
While in Silicon Valley, Bunnie had to source for certain components from other parts of the United States, and even as far as Tokyo and Singapore.
Working with manufacturers in Shezhen, China from the United States is much more difficult compared to Singapore due to time zone differences, geographic distance, and a trust deficit: Business relations between China and Singapore is much friendlier than China and US, which makes extracting better terms in deal-making far easier.
Flying from Singapore to Hong Kong or Shenzhen takes about three hours, which is equivalent to commuting between San Francisco and Austin or a train ride from New York to Boston.
2) Unfavorable tax structure
Small businesses in the States are taxed like individuals. That means a Federal tax of between 20 to 30 percent, a sales tax of 8 to 9 percent, not to mention employment tax, property tax, social security, and medisave.
Singapore, meanwhile, has a headline corporate tax of 17 percent, and that excludes the variety of grants, tax breaks, and incentives that the state has for small businesses. Even personal income tax rates are lower.
3) High cost of living
Healthcare is a mess in the US. While Americans pay more for heathcare than their peers in other developed countries, they have greater health inequalities and outcomes. Singapore ranks sixth in the world in healthcare outcomes, but spends four times less than the US as a percentage of GDP.
In Bunnie's experience, 80 dollars' worth of medical services could cost up to 200 dollars for an equivalent in the US, and the rest is covered by insurance.
The island state has other perks: Food is cheap (plate of chicken rice for $3, anyone?), and rentals, while high relative to the region, is still affordable if public housing is considered. Cars are a luxury and not a necessity. Getting to most places in Singapore by bus or train is pretty easy, and even cab fares are cheap, if you're not particular about quality of service.
Until self-driving cars become a commercial reality, owning your own ride is a time waster. Using public transport allows him to reclaim his lives from commute by sending out emails, do research, "or play Candy Crush."
Singapore's high urban density, combined with its sprawling metro system has meant that Bunnie is able to conduct four to five meetings a day tops, compared to two a day in San Diego.
Overall, he thinks a lifestyle of around SGD 40k (USD 31k) a year is comparable to what you can have for USD 120k in the Valley.
4) Prohibitive cost of doing business
In the US, medical costs, student loans, compulsory car insurance, car ownership, and day care expenses (which in Silicon Valley could reach up to USD 2k a month per child), add up to high labor costs for companies.
Bunnie says that the going rate for an experienced engineer in the Valley is between USD 140k to USD 200k. That's exorbitant compared to Singapore's cream of the crop, which would cost around USD 75k. Plus its possible to augment that with even more affordable developers from around the region, as what Silicon Straits is doing.
"Many of the engineers in Silicon Valley aren't even that good," he said.
Ultimately, the quality business environment, along with the ubiquity of fibre internet services (even some hawker stalls have them), convinced Bunnie to move to Singapore.
5) Raising venture capital is essential in Silicon Valley
Due to high business costs in the Valley, it's often either raise venture money or go home. As a result, it's hard to take big risks.
"The maker movement is all the US can talk about. They have to rediscover making things only in their spare time," he said.
While Kickstarter has been a way out for startups who don't want to rely solely on venture capitalists, that comes with a different set of obligations and undue pressure.
Bootstrapping allows entrepreneurs to focus on developing their products, rather than make money for investors or please government officials, who in turn want to please taxpayers.
It gives startups ultimate freedom while making them hungry enough to hunt more effectively.
More on Bunnie's thoughts about bootstrapping, crowdfunding (and other topics)
Why not go to China?
Given the advantages of being in close proximity to manufacturing hubs in China — Shenzhen is not called the world's factory for nothing — why not set up a company in the world's most populous nation?
That approach has its problems. Internet in China is heavily censored and slow, and the unsafe and unhealthy environment in cities like Beijing makes it hard to find time to think, since there's a constant need to worry.
"Cities in the past are built around rivers, but communities today go to where the fibre connections are. The rivers today are rivers of information," he said.
Challenges in Singapore
While Bunnie devoted his talk to Singapore's advantages, he acknowledged the challenges. Customer acquisition is difficult due to its small local markets. Silicon Valley may be far from China, but startups there are closer to US distributors.
Mitigating this, however, is the trend towards online marketing and sales, and the fact that supply chains to the US have been outsourced anyway.
Singapore's talent pool is also small, and the culture isn't set up for entrepreneurship. In the US, the maker movement thrives on its people's aspirational and hero-centric culture. Quirkiness is embraced. People are driven by passion and individualism rather than groupthink.
This leads individuals to take more risks and embrace failure, with the credo that it's better to try doing something that makes you happy than never try at all.
However, Bunnie believes that in the right environment, Singaporeans can be equally productive and creative. Employee training could also relieve the talent shortage somewhat.
Finally, in the US, the notion of starving artists gives startups access to a talent pool that would readily accept jobs that are more menial in nature. While unglamorous, they are as crucial to a startup's success as engineering or design work.
But in Singapore, since its people are highly educated, it's harder to find employees to do simple tasks. While importing foreign labor is a solution, the government has begun clamping down on immigrants.
Bunnie ended off his talk with some advice to aspiring makers.
"Acquire the skills to make something. And it starts by doing, not just studying. There's no class in school that teaches these things," he said.
Photo: Joi Ito
Also read:
Why Chumby failed: Hardware, Apple, and the state of denial
Singapore better than Silicon Valley for hardware startups. What?