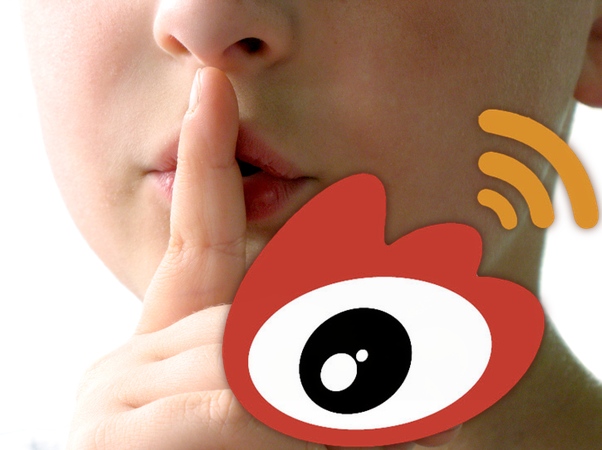 Users of Sina Weibo that mention things somewhat more controversial than cats or food might find their posts being delayed – by seven whole days. The Twitter-like Sina Weibo is supposed to be a real-time social platform, but that no longer applies to posts that mention 'sensitive' terms such as the names of China's top leaders.
The huge delay was spotted by the FeiChangDao blog, which reckons that this Weibo purgatory came into effect earlier this month. At the time it was thought that Sina's (NASDAQ:SINA) hugely popular social network – which now has over 400 million registered users – was relaxing its censorship after the recent leadership changeover. But now it appears that apparently sensitive terms are being monitored and then delayed, with users not informed that this is happening.
We've verified that the Weibo delay is real. Searching for the name of China's upcoming new leader, Xi Jinping, on Sina Weibo's own social search engine returns a mere three results from today and yesterday (try it here), all of which have been tagged as "hot Weibo topics" as if sanctioned by Sina itself. But then there's a gap of precisely seven days – back to December 14th – before a flood of Weibo posts from regular users that mention the nation's new leader. The Weibo search engine doesn't give the usual warning that results have been removed due to relevant laws, which is the usual schtick that's shown. Check this out: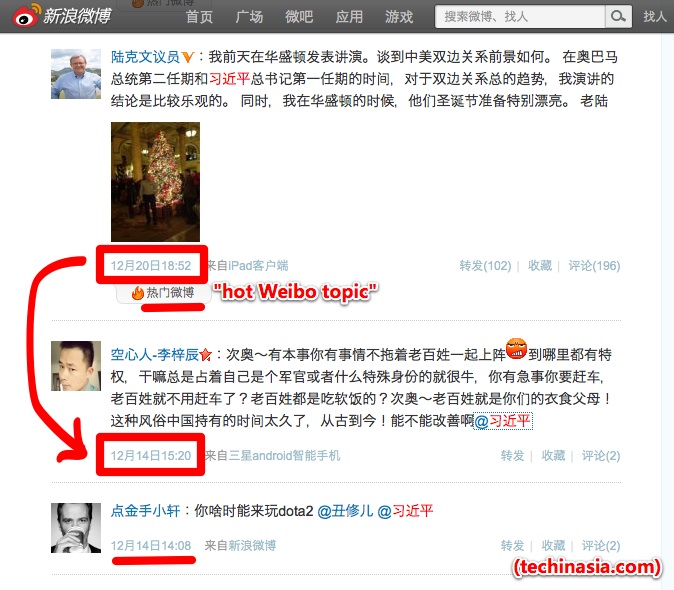 This might be the new normal for Weibo, with political and other sensitive issues being forced into this bizarre time-warp. Of course, very controversial topics in China are still fully blocked on Weibo, as they are in all other media.
Sina investors might be concerned about how much extra pressure this self-censorship is putting on the web portal company. We've already looked at the eight key ways that Sina Weibo censors its users, and now it seems to have a new tactic with this political posting purgatory.
[Source: FeiChangDao]