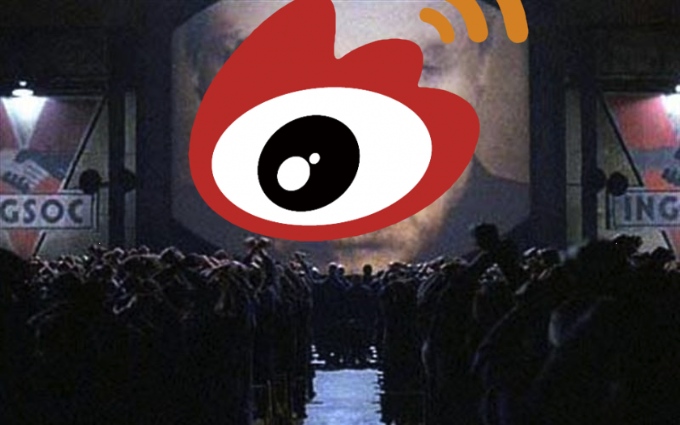 It has been a doubleplusgood year for Sina Weibo in terms of doubling its registered user count to 400 million. But, as China's hottest Twiitery, real-time social medium, Weibo has once again been a political hot potato for Sina (NASDAQ:SINA) – and it's still not turning a profit.
Just as with all media in China, Sina Weibo is heavily censored; but doing this in real-time, under the weight of hundreds of millions of users, and in a year of tumult, corruption and a leadership changeover, looked to be a huge challenge for the web portal company. In 2012, Weibo has seen some astonishing new censorship ploys, and, at one point of the year, every single Weibo user was very publicly punished by authorities. Looking back on it, it was all pretty insane.
Here are 10 stand-out cases, in chronological order, of Weibo – at the behest of authorities – gagging its users:
Sometimes, the seriousness of a news story is unintentionally revealed by the severity of the Weibo cover-up that it merits. In February of this year, that's exactly what happened as the biggest scandal of the year – perhaps the biggest political scandal in China for decades – began to unfold with the defection of a top police chief to the US embassy in Chengdu. Eventually this story was made known to the Chinese public via state TV (and it led to the downfall of top politician Bo Xialai), but for a while it was only via Sina Weibo and some other social media that the news was flowing.
And it's precisely because state TV is so economical – and/or slow – with the truth that Sina Weibo is often full of rumors. That went to an extreme in March when Chinese web users got themselves into a frenzy over some photos of several military vehicles on the streets of Beijing. Those images somehow frothed up into coup rumors. That prompted an amazing and massive slam-down by authorities, who ordered Sina to ban all comments for four days while those rumors were cleaned up.
Those who spread rumors were called "lawbreakers" by Xinhua, the official state wire service. It was interesting that this happened despite recently implemented real-name registration requirements for users on Sina Weibo and all other Twitter-like social media – a move that was designed to clamp down on rumors and other online behavior that authorities deem to be unhealthy.
After all that excitement, we had only to wait a few weeks before another astonishing story emerged that really put Sina's censors on red alert. In this case, we observed that Weibo was not blocking posts being created that contained the newest-of-very-many 'sensitive' terms, but was instead not indexing them in Weibo's own search engine (at s.weibo.com) so as to make it seem like less of a popular topic.
By the time we reached May, Sina Weibo was so over-sensitive that it just seemed to have folded in on itself and then got sucked up its own ass.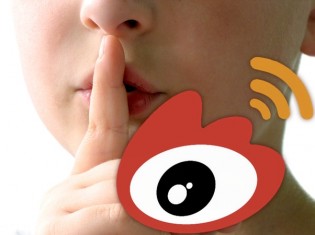 Soon, Sina had drawn up a 'user contract' that outlined what users could discuss on the social platform. It included points such as a ban on "calls for disruption of social order through illegal gatherings, formation of organizations, protests, demonstrations, mass gatherings, and assemblies."
To back up that user contract, Sina came up with a points-based system so as to encourage users to be good stewards of the web and not post rumors, or repost or comment upon harassing or dubious posts. While it might stop harmful or unsavory content from spreading, it was also a means to stop the spread of 'sensitive' news.
As we reached summer, the kind of thing that authorities don't want being spread on Weibo was being spread on Weibo. And so all users based in Hong Kong were temporarily wiped off the map.
A short while later, the Chinese internet began imitating The Onion as searches for the word "truth" were banned on Weibo.
After such an infuriating year of Weibo obstruction, we were delighted to find FreeWeibo, which allows you to search for search terms that are blocked on the Sina Weibo site. It was clear all year that Weibo's own search tool was more of a hindrance than a help – and that only got worse during the year…
Confirming that Sina's own social search engine is now largely useless, the web company began a surprising new tactic. Welcome to purgatory.
---
So that was an eventful year for "China's Twitter." But Weibo has so many features that it has become China's Facebook as well. But despite all its many features – from brand pages to social gaming – Weibo is still defined by the power it has to amplify the voices of its Chinese users. That's just the kind of voice that authorities would rather not have reverberating around the web, and so Weibo will be just as popular and problematic – and gagged – in 2013 as it was this year.