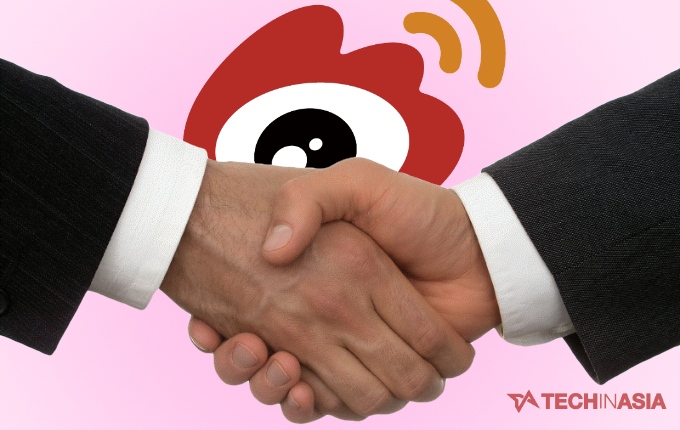 Sina Weibo, China's hottest Twitter clone, already has lots of spin-off features. And this week it has one more in the shape of Wei Renmai ('Weibo Connections' might be a good way to translate it), which is a business social network that challenges LinkedIn (NYSE:LNKD) in the country.
Sina's (NASDAQ:SINA) newest attempt at monetizing Weibo is currently in invite-only beta mode, and can be found at renmai.weibo.com. Inside, the new service is essentially just a partitioned variation of the main Weibo service, with all the usual features like follows, comments, retweets, and putting people into circles. Perhaps the most powerful part of the new Wei Renmai is the search engine up top, which lets you do some serious business networking by searching for 'people', 'companies' or the more mysterious 'opportunities'. See the main feed screenshot here, courtesy of Tech2IPO: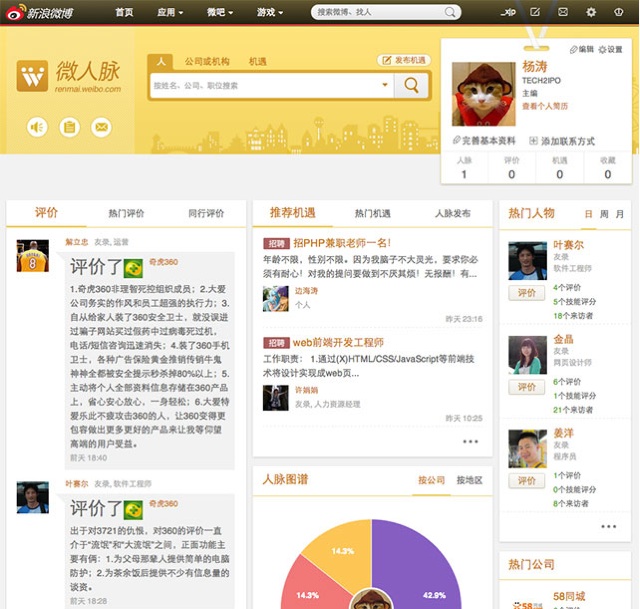 The Sina Wei Renmai launch will be bad news for LinkedIn in China, as well as for other professional networks such as Tianji, Ushi, and the startup Guanxi.me.
(See: Derek Ling, Tianji CEO, Talks Professional Social Networks In China)
Sina Weibo recently passed 400 million users, so all those are potential converts to Wei Renmai with just a few steps worth of additional information.
The new service launches with some promising tools on offer, such as a map of mutual contacts among friends on Wei Renmai, and that aforementioned 'opportunities' section sounds like a great way for entrepreneurs to connect with people who are going in the same direction. All in all, Sina's latest effort looks really promising.
[Source: Tech2IPO – article in Chinese]