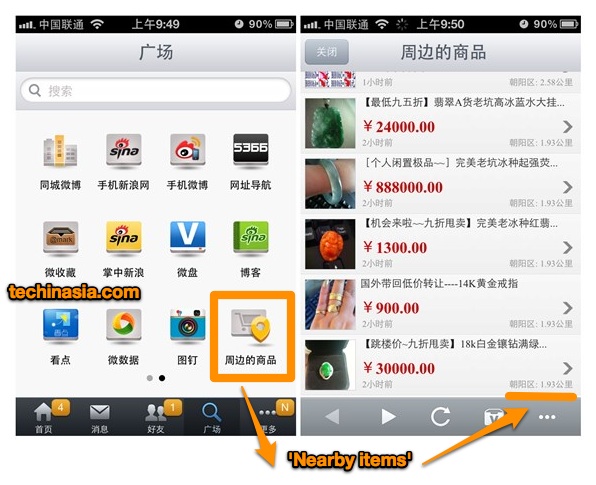 China's most popular Twitter-esque social network, Sina Weibo, has just rolled out a major update to its official mobile app that adds support for online shopping. The refresh brings the app to version 3.0 on iOS and Android, and most significantly brings the 'nearby goods' feature into its 'Discover' tab that allows users to browse nearby e-commerce items and then purchase any of them from within the app.
The new feature brings Weibo – and many of its 300 million registered users – into the realm of mobile commerce, but is not currently supported on the Weibo.com homepage. In my tests, only version 3.0 of the iPhone app, and not the Android one, has this new shopping element. Currently, it filters online items only by location, and so it's clearly a very early – and rough – implementation that lacks support for specific searching. It seems to list only items that are on Taobao, the amateur shopkeeper site that first sparked China's e-commerce boom, and allows Weibo users to pay online within the app using Taobao's Alipay system – as pictured here: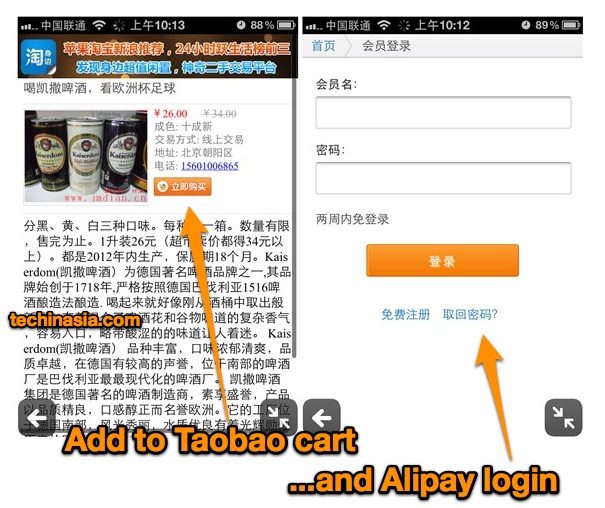 Aside from the new Weibo mobile commerce rollout being a bit rough around the edges, it's also a bit baffling why the location element is so important, as surely an online purchase is generally made regardless of how far away the Taobao seller is. But it's likely that this will evolve over time, and perhaps soon become a key element of how Sina (NASDAQ:SINA) can monetize its popular – but expensive and politically troublesome – social network.
Plus, in a perhaps unnecessary and over-complex move, the app – on both iOS and Android – now emulates the American microblog startup Path in allowing users to stick a choice of emoticons onto a tweet. This brings up the choice of interactions on Weibo to three: retweet, comment, and apply an emoticon. The emoticon can optionally be in the form of a retweet. If that sounds confusing, it's because it is.
Users of the newly updated Weibo for iOS (App Store link) don't seem too pleased with it, giving it an average rating so far of two-and-a-half stars with many comments saying it has become more complex to do simple tasks.
[Screenshots adapted from Leiphone – article in Chinese]