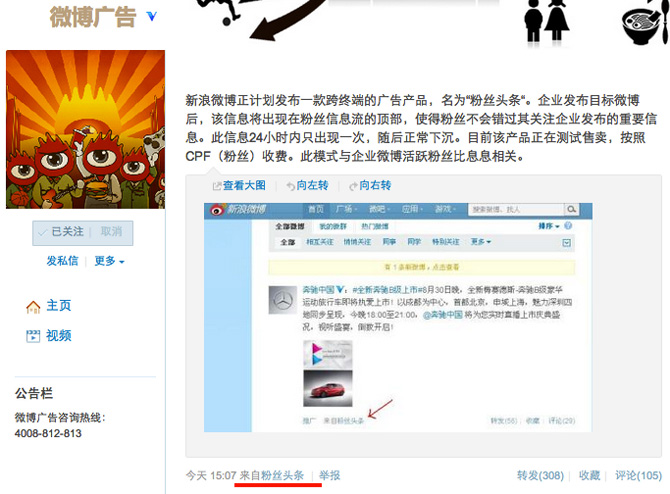 Sina Weibo's advertising department has just announced on Weibo that it is currently testing a new ad product, called "Fans Headlines."
Fans Headlines ensures that the promoted message will be shown at the top portion of the Twitter-like Weibo stream to all of the advertiser's fans. The promoted message will only be shown once within 24 hours – a relief to folks who hate ads. Once the promoted message is seen, it will move down the stream just like any other Weibo message.
Companies using the Fans Headlines ad product will be charged on a cost-per-fan impressions basis. Currently, there are already some companies using the new product as beta testers. I'm pretty sure this won't be the last ad product introduced by Sina Weibo, which last week silently dropped the beta tag from its logo, probably signalling that its product and users have matured – and the social network is now ready to go full throttle on monetization.
[Via friends at Techweb]