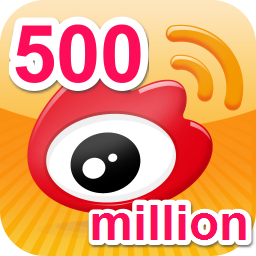 So Sina (NASDAQ:SINA) announced its not-so-good Q4 financials today. While the Chinese web company has multiple businesses, all the scrutiny is on its microblog, Sina Weibo. Our friends at 36Kr have pointed to several more interesting statistics revealed by Sina. Definitely the biggest, as revealed in the earnings call, is that Sina Weibo has now surpassed 500 million – yes, half a billion – registered users in total. Sina Weibo passed the 400 million milestone just in time for its Q3 report.
Out of those 500 million, 46.3 million are daily active users. Impressively, 75 percent of its daily active users use Weibo through their mobile devices at some point in time. Over the course of a year, nine to 10 percent of users are active.
In terms of raw money, Sina has ploughed $280 million into Weibo, its flagship social product, which explains why its income is going down despite slowly rising revenues.
Monetizing not mobile enough
Looking at the statistics, it is fair to assume that most eyeballs and engagement comes from mobile. If Sina is looking to monetize its microblog service, the solution has to be a mobile one, not web. Unfortunately for Sina, its monetization channels, like social gaming and brand partnerships, work better in the full web browser, not it official or third-party apps.
But one thing that makes Weibo attractive is that messages can potentially turn uber viral and become a conversation among millions of users (rival messaging app WeChat really can't do that, yet). Combining mobile (location, push notifications, etc) and its viral potential, it looks like a potential mobile commerce solution to me. One that could pull and push relevant m-commerce content to users based on location, allow them to create a conversation around it, and possibly buy things through Weibo itself.
We know Sina tested e-commerce with phone-maker Xiaomi and the test was a success. Though the non-mobile problem was seen even in this effort – the arrangement with Xiaomi was more of a "viral push" based around the desktop/full website, and hasn't really taken advantage of mobile or mobile commerce.
There's so much more to explore in m-commerce and I'm positive that Sina's investment in Weibo will pay off if it makes some adjustments this year. The mobile is a device that sticks to the users wherever they go and I see Weibo (together with WeChat) staying for a long time. Banner ads stink, so a better solution is needed. Mobile commerce, and acting as a games platform – perhaps replicating the success of Line app in this area – are likely the foreseeable revenue engines for Sina Weibo. Sina's income and share price took a slight dip yesterday on its Q4 data showing Weibo being so expensive to run without much to show for it. Apart from half a billion registered users. But it is investing heavily in the future of mobile and it's in one of the best positions to do it really well.