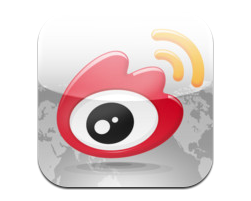 Sina's Weibo microblogging service is a huge hit that, along with Tencent Weibo, has changed the way China's internet works. But change isn't always a good thing, even for the people who created it. Sina vice-chair Wang Gaofei spoke with Sohu IT about the company's microblogging service and the difficulties it is facing in China's changing internet landscape.
As everyone knows, PC use in China is dropping as it's replaced by mobile. Wang says that in terms of Weibo, PC use has dropped 13 percent over the past year even as mobile use has risen by 14 percent. This means that now 52 percent of Sina Weibo users are accessing the site from a mobile client, as compared to just 32 percent accessing from PCs.
Those numbers shouldn't be a big surprise to anyone, but they have become sort of a big problem for Sina. Monetizing weibo with advertisements has proven difficult enough on the website, but monetizing the mobile app is even harder. And as Sina struggles to make money from weibo, the move to mobile also threatens some of its other core businesses, like its portal site. Wang points out that Sina Mobile has about one-third as many users as Weibo's mobile app. That means something has been lost in the transition between the regular web and the mobile web. The problem, as Wang puts it, is that Sina's portal was the "entrance" to the internet for many users on traditional PC connections. But in the mobile world of differentiated apps and platforms, portal sites aren't the entrance anymore.
How can we become the 'entrance' to the mobile internet — we're all bewildered by that, and we're anxious or perhaps even frightened by it. If we can't become that 'entrance' then the value of our business and our market share will not change [i.e., improve] significantly.
It's an important question for Sina, and one the company has yet to find an answer to.
In the course of discussing Weibo, Wang also shared some interesting statistics about Weibo users. Android users now outnumber iPhone users (and all other phone users), for example. Among Android handsets used to access Sina Weibo, Samsung handsets are the most prevalent. Perhaps more surprisingly, Symbian users still outnumber iPad users, although that trend is presumably in the process of reversing itself. Most mobile users (60 percent) are China Mobile subscribers, and that includes iPhone users (more than 50 percent of them). It's no surprise, then, that most mobile weibo users are still connecting to the service via wifi and 2G connections rather than 3G.