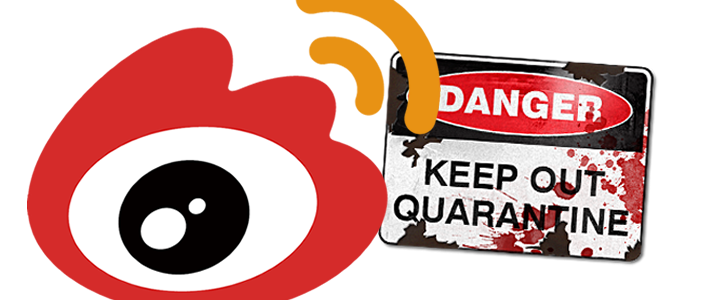 Sina's (NASDAQ:SINA) latest quarterly earnings report shows the Chinese web giant upping revenues by 42 percent to $197 million, with $160 million of that coming from advertising. It raised $44.5 million in profits in Q4, up from $2.4 million in the same period last year.
The earnings bode well for Sina's future plans. It plans to raise up to $500 million in a potential spin-off IPO for its Twitter-like Sina Weibo social network next quarter, according to the Wall Street Journal. Sina hopes to mimic the success of Twitter's (NYSE:TWTR) public listing, which sent the company's stocks soaring 73 percent on the first day of trading. As we've seen in the past, Twitter's value is inherently tied to Sina's.
Social danger
But we aren't confident Sina Weibo's anticipated IPO will perform so well. See exhibit A: Renren (NYSE:RENN). The social network, once hailed as "China's Facebook", is among the worst-performing Chinese tech IPOs in the past few years. Renren's stock is down 79 percent since it listed in 2011. As we've noted before, sites that are perceived as China's counterparts to a western equivalent often turn out to be poor performers. In this case, Renren is China's Facebook just as Sina Weibo is China's Twitter. Social networks in China look risky for investors, in stark contrast to many Chinese gaming and e-commerce listings in the US.
Sina went public in 2000 and has performed relatively well, peaking in 2011. While the majority of Sina's market cap probably lies in Weibo, it has also diversified its portfolio over time into several other products and services, making it a safer bet.
Profits aside, Sina Weibo by itself is already showing signs of decay, and we wouldn't touch it with a ten-foot pole. While the monthly active user-base is gradually on the rise, user activity has fallen sharply. This could be attributed to the Chinese government's crackdown on rumors, as well as to user migration to Tencent's WeChat (anyone who bought Tencent stock before WeChat took off, by the way, saw massive returns on investment). Sina Weibo's terrible interface and increasing feature bloat don't help matters either.
These obstacles are not due to a lack of money. Weibo has entrenched issues in its design, position in the political sphere, and up against WeChat's increasing dominance on mobile. Raising $500 million in an IPO won't be the cure for Sina Weibo's cancer. Throwing money at the problem won't help.
(Editing by Steven Millward)