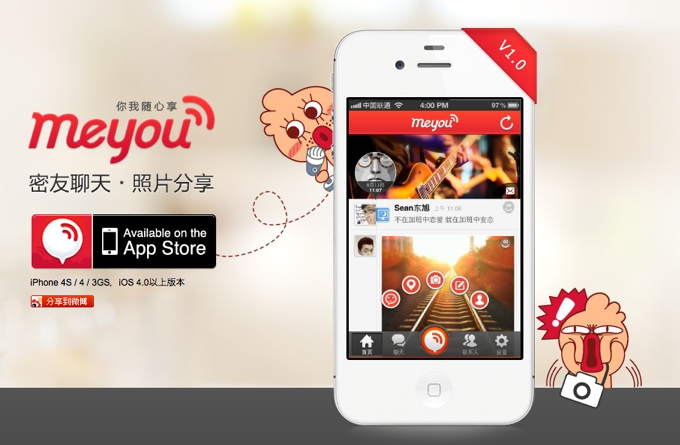 Sina – makers of China's hit Twitter-esque service Weibo – has got all its developers hitting copy-and-paste, producing a new social network that looks every bit a Path clone. Called Meyou – pronounced as "mee yo" and meaning "secret friends" in Chinese – the app has just launched for iPhone and can be seen in a demo video on its new homepage.
The whole concept of Meyou is the same as Silicon Valley-based Path as well, in that it's about communicating with only your closest friends, and not the hundreds or thousands of followers that might be fans of your Weibo account. The Meyou app supports Weibo third-party login, but will not automatically import all your Weibo buddies, leaving you to choose who gets access to your thoughts within the app.
Here's the main homescreen: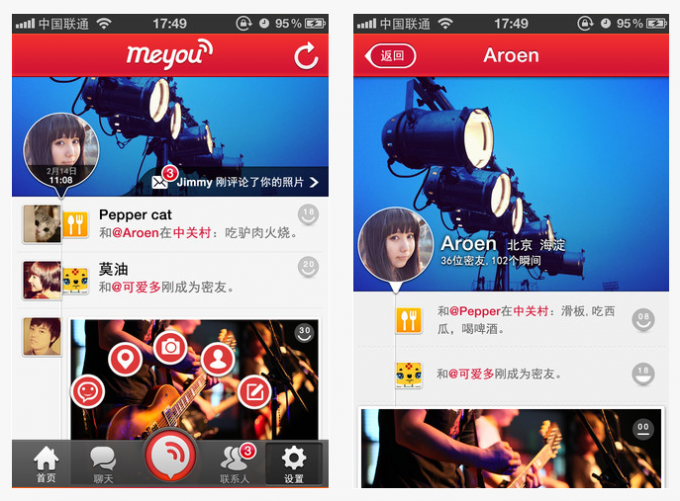 Path has been a big source of design inspiration – see here and here to highlight but two – in Chinese apps for over a year, so Sina is coming late to this no-longer-cool party. Path itself recently added support for a whole bunch of languages, including the simplified Chinese characters used in mainland China.
The Sina Meyou app is now live in the iTunes App Store.
[Hat-tip to Techweb (article in Chinese) for spotting this]