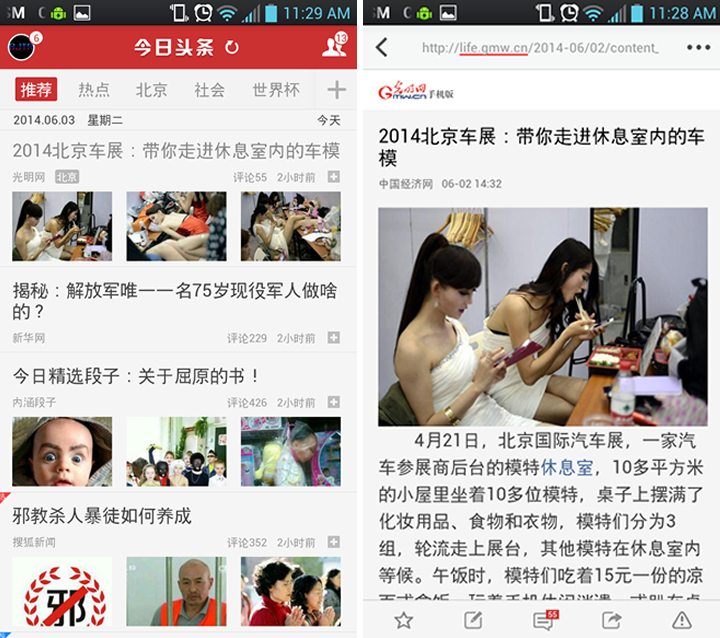 The developer of Chinese news reader app Today's Headlines (今日头条) today announced it has secured US$100 million in funding. Netease reports Sequoia Capital led the investment in Beijing-based ByteDance.
The news aggregator launched in August 2012 and now has more than 90 million registered users. This is ByteDance's third round of funding after a US$5 million series A round and an undisclosed series B round led by DST.
Today's Headlines is about as simple and straightforward as a newsreader app can get. It doesn't focus on RSS like western counterparts, and instead relies on the user following specific people, topics, and news sources.
As the name suggests, the goal is to let users skim through headlines quickly and efficiently. Clicking on a headline lets users read the full text, or they can choose to have the article read to them using the built-in voice-to-text function included with most smartphones (requires installation of a supplementary app, however).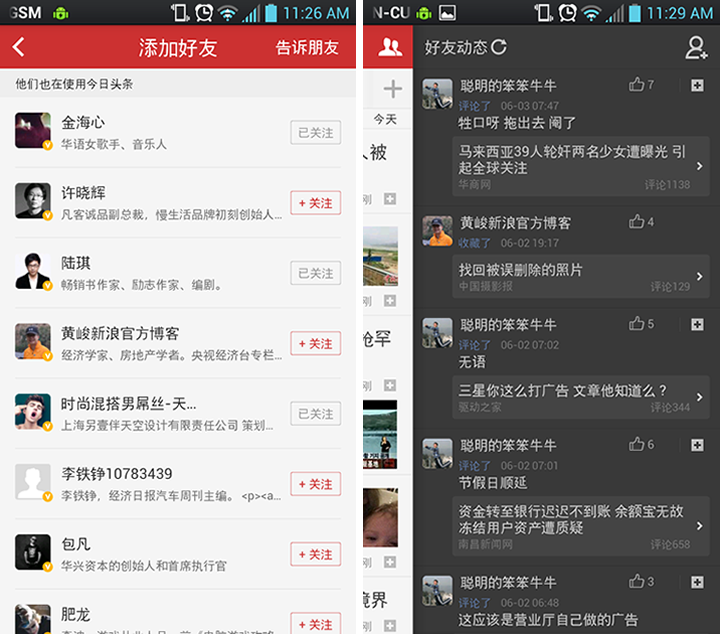 The app also supports user comments, and you can track what friends are saying in real time.
Today's Headlines has occupied the number one spot in the news category on China's Apple App Store for 15 consecutive months. Users spend a cumulative 350 million minutes per day on it, and they share to social networks 600,000 times daily.
See: Flipboard, "not worried about censorship," doubles down on China
The app monetizes through display ads, and it also has a coupon section where users can check out the latest deals on apps, movie tickets, electronics, travel, and more.
Today's Headlines is available on Android, iOS, and on the web.