"Why build new hardware when the world is full of amazing iPhones and Android devices?" With that idea, one civic-minded startup in Singapore is building specialist apps for senior citizens that will then be given to elderly folks on donated phones. Called Project Silverline, it's launching a crowdfunding campaign today on Indiegogo that's aiming to raise US$50,000.
Essentially, Silverline is a suite of healthcare and personal safety apps (pictured below) that are made with seniors in mind, with large icons and clear, simple text. Among the five current apps are 'Connect', which is a replacement for the phone's contacts app; 'Well Being' provides alarms for things like taking medicine; and the 'Emergency' app gives one-tap access to Singapore's police or ambulance hotlines. The apps are initially available for iOS and can run on older handsets, such as an iPhone 3GS, so that they work fine on the kind of repurposed devices they hope youngsters will donate in a charitable fashion.
Silverline is being backed by local telco SingTel, which has been accepting old handset donations at stores for several months already, collecting any iPhone 3GS, 4, or 4S that can be given a new lease of life as a communication lifeline for a senior citizen in Singapore with these apps.
Senior safety
With SingTel already on board, and the apps already developed for iOS, I asked Ciaran Lyons from NewtonCircus, the startup running this project, why it's now taking the crowdfunding route:
Part of the crowdfunding budget will be used to work with some neat external devices – such as battery-powered accelerometers – which provide additional functionality. But so far everything can be installed on your factory-fresh smartphone – though we'd prefer it were second-hand.
Ciaran adds that Silverline has so far clocked up "18 months of research, prototyping and user feedback to make sure that seniors love and benefit from our apps." In addition to what the suite of apps do already, they're working on bringing them to Android in future and getting the Silverline apps into the iTunes App Store so that anyone can make use of them. Plus, the startup is testing a personal security app that can detect falls, and has started building games that can detect cognitive decline.
To keep the elderly connected once they've received the donated handsets, SingTel is giving 1,000 voice and data plans, good for a whole year, to the phone beneficiaries free of charge. Ciaran says that "the need, even just in Singapore, is far greater than that and it's growing every year. So we have a lot to do." But the SingTel site suggests that only 27 old iPhones have been donated so far, so the project is in need of a hardware boost so that some of Singapore's neediest citizens can have these apps at their disposal.
We're told that Newton Circus is a startup of 11 people. Though they have received funding from different sources for various initiatives, there's been no venture capital input as of yet. The team is working with registered charities in the US, UK, Hong Kong, and Australia to create similar phone donation programs there.
Get more info on donating your old iPhones (3GS, 4, 4S only) here, or throw some cash at their new crowdfunding page (which runs for 45 more days). Or do both.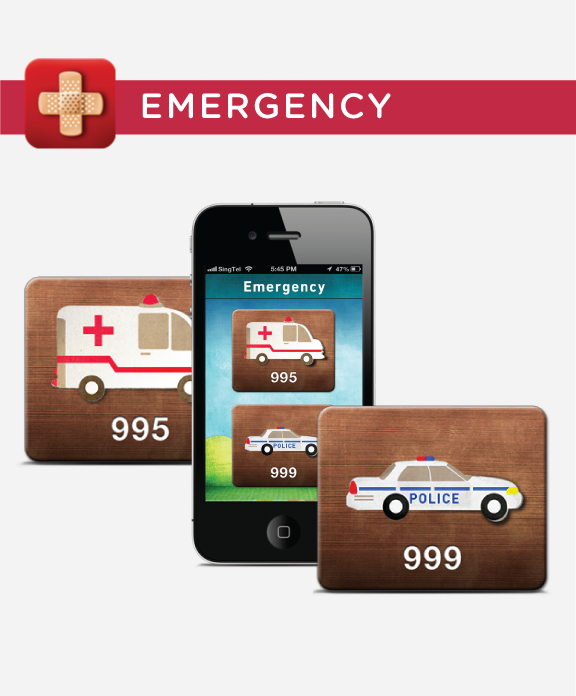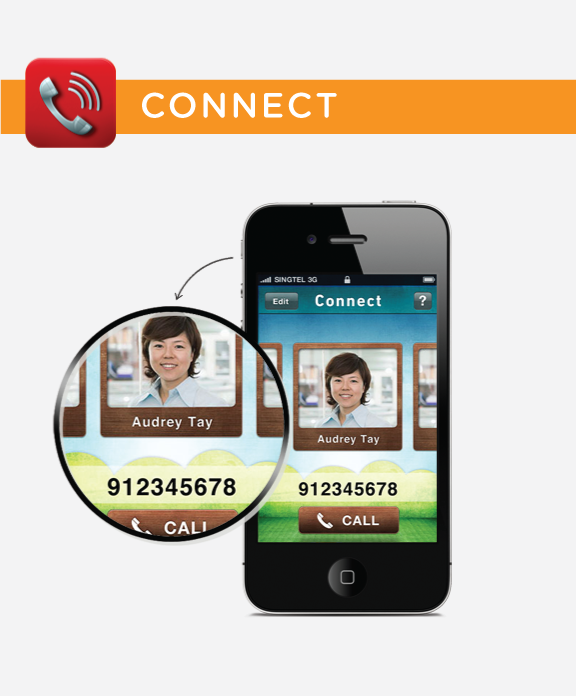 See: Migraine Buddy: migraine tracking app acts like a doctor, connects you to one too