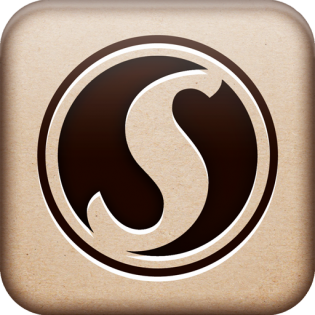 According to research firm eMarketer, mobile commerce (m-commerce) is expected to hit US$31 billion in 2015, and with the increasing number of smartphone users and greater ease of mobile shopping, we're seeing more startups venturing into this space. ShopSpot, a m-commerce application, is one of them. It aims to simplify your selling and buying experience on the mobile phone in three simple steps: snap, tag, post.
Speaking to the CEO and founder, Natsakon Kiatsuranon, at Joyful Frog Digital Incubator (JFDI Asia), he says that the app was created to help individuals get rid of the clutter that they have and get quick, instant cash.
We have a problem, a basic problem. We want to create a marketspace which allows individuals to upload their items in just a minute, tag the necessary relevant information, and then promote the item.
The Thai startup basically hopes the platform can reach two different types of users: the general public who are looking to get rid of the unwanted items; and flea market buyers and sellers.
I personally like apps which are straightforward and this app is absolutely brilliant, because it caters to people like me who have piles of junk I desperately need to get rid of, fast. Signing up was effortless, I just needed to sign in using my Facebook account and then I have a ShopSpot account (pictures below). Of course, you can choose not to use your Facebook account to sign up, but the team at ShopSpot guarantees that they will not use your information without prior permission.
After signing up, all you need to do is to take a shot of the item that you wish to sell, name your price, the preferred pick-up spot, apply some tags to help people find it when they search, and any additional details you wish to include. Buyers and sellers can also start conversations to find out more about the product, to allow buyers to make a more informed decision (pictured below).
The ShopSpot team tells us it is constantly getting feedback from its users and adjusting the product accordingly, and they will be rolling out new updates, such as showing items that are retailing nearby, at the upcoming JFDI demo day which will be happening next Friday. This makes social discovery of items much easier, and better facilitates meeting up between buyers and sellers.
Users can also expect to filter by categories, which will be released three to four weeks from now. Apart from making buying and selling second hand items much easier, I thought the app looks really beautiful too, and is crafted by two designers out of their seven-man team.
The app was just released on the Thailand and Singapore iTunes store last Wednesday and has since gathered around 1,200 signups. The team was the runner-up at the AIS Startup Weekend Bangkok 2011, and has plans to release an Android version in the next two months, and then expand to Malaysia, Indonesia, and the Philippines in the next two quarters.
If you are an iPhone user and have an item lying around in your house that you wish to get rid of, you can download the app here, and start earning those quick bucks.