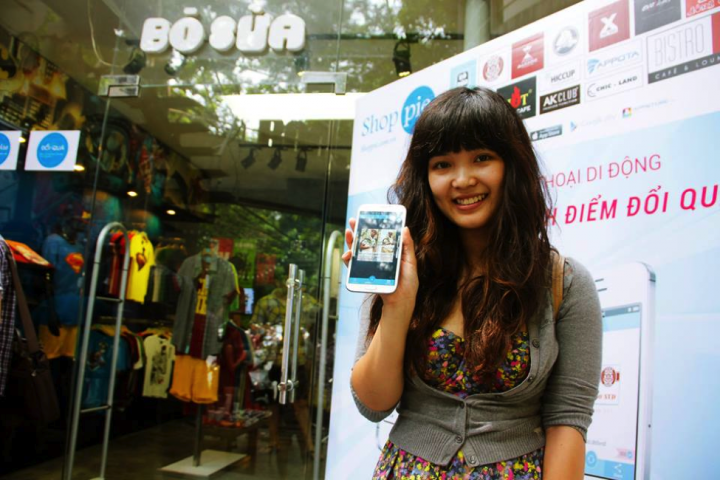 If you've been paying attention to Hanoi's underrated startup scene, you'll know that Shoppie, a mobile phone application dedicated to shopping (as the name implies), won Startup Weekend Hanoi a few months back.
Shoppie's now fully releasing its iOS and Android app onto the Vietnamese market. The basic idea is users can go shopping around local stores that are working with Shoppie, and when they make purchases, the app will redeem them with coupons that will go towards their next purchase.
Users can use the "explore" function, with GPS, to find participating locations, and then when they check-in, Foursquare style, they'll receive some 'pie', or redeemable points, for their Shoppie account. Shopkeepers will also be able to dish out these pies to customers when they make a purchase. Pies can be redeemed for vouchers, tickets, or special gifts from participating shops.
The team at Shoppie hopes that the mobile application will be of great benefit to shops that are interested in increasing brand loyalty and getting customers in their shops. I think the concept is a cool take on mobile commerce that isn't focused on getting payment through the mobile for Vietnam.
You can download the Appstore.vn app here or the iOS app here. The Android app will be coming in the next few weeks, so please check back again when you get the chance.
If you're into it, you can check out their cute video below: