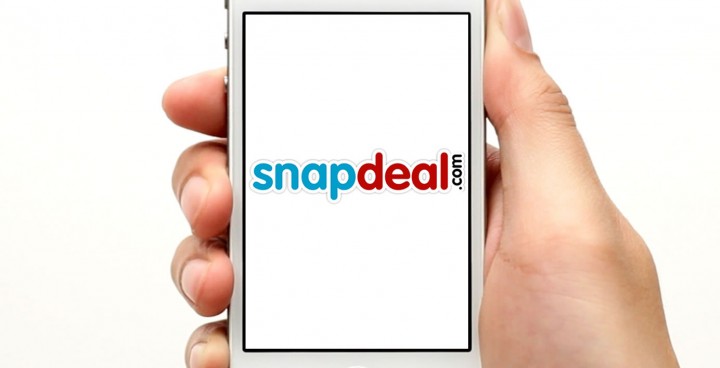 Snapdeal, one of India's largest online marketplaces, has stated half of its total sales now happen via mobile phones. The company says mobile-based transactions have grown 25-fold against a year ago, when it was just around five percent.
The trend shows the Indian market's willingness to go mobile-first when it comes to ecommerce. To put this into perspective, China's Alipay also recently surpassed the 50-percent threshold during Chinese New Year, but it took two years to grow the number of mobile payment users five times compared to Snapdeal's 25 times in just one year. While China still far exceeds India in total transactions, India is moving to m-commerce much faster (assuming both companies' customers are representative of the rest of their respective countries' online shoppers).
According to Snapdeal's data over the past three months, around 45 percent of its total transactions on the mobile platform came via its native application, and the other 55 percent through its mobile site.
See: Get ready for India's smartphone explosion (INFOGRAPHIC)
20 percent of Snapdeal app users access it every day, says the company. As for mobile OSs, Android accounts for 80 percent of the app's traffic, followed by iOS at 20 percent.
Snapdeal didn't reveal any specific figures regarding transaction volume. Fashion- and home-related products are most popular among customers shopping over mobile, according to the company.
In India, the number of mobile internet users is going to reach 155 million by the end of March 2014 with a 20 percent quarterly growth rate, according to a recent report by the Internet and Mobile Association of India (IAMAI) and IMRB International.
According to Snapdeal, the shift from web to mobile has lot to do with the country's ever-more-affordable smartphones. This also has allowed millions of Indians to get their first internet experience on mobile devices rather than PCs.
In a recent interview, Snapdeal's co-founder and CEO Kunal Bahl has said his company expects online sales to cross INR 2000 crore (US$TKTK) in fiscal year 2014.
India's e-commerce industry is getting crowded, with local players like Flipkart, Myntra, and Jabong facing off against international giants like Amazon and eBay.
However, according to an IAMAI-KPMG report released last year, the size of the country's consumer ecommerce industry is a mere US$13 billion, still well below the US and China, which are estimated at $224 billion and $210 billion, respectively.