Indonesian e-commerce marketplace Shopious is making its debut appearance today. Right from the bat, I personally think that this project is quite ballsy for two reasons. First, Shopious implements a C2C business model, which is used by popular sites like Tokopedia and the soon-to-close Multiply without generating much of a revenue stream. Second, Shopious CTO Aditya Herlambang told me that they're going to start monetizing – charging merchants – in one year's time. As a startup, how do they think that they will succeed with this business model here?
Let's take a look at the founders first. Adit previously worked at Pulse and he was there during the transition after the reader app got acquired by LinkedIn. He also co-founded iOS app Pinstagram (now Pictacular). Adit, together with the other Shopious co-founder Billy Halim, studied abroad.
Now that he's back here in Indonesia, Adit believes that there's a place for Shopious. He believes that all great businesses come from a focused and niche mindset. An example is how eBay started with electronics and Amazon with books; from then on, their businesses expanded to other product categories. And he reasons that it's easier for the Shopious team to pay attention to this niche C2C sector first.
Fashion focus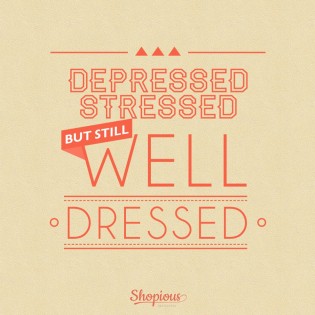 Why is Shopious choosing the fashion category for its shopping platform? Adit says it is because there's still a huge market for this. Unlike with electronics, everyone can offer a different variety of fashion items from a huge catalog of brands worldwide. Furthermore, the profit margin derived from the fashion industry is quite large. "You can sell a shirt for IDR 300,000 (US$31) and get a three-fold the margin," says Adit. With this healthy profit margin, merchants will be more willing to pay the upcoming fee to Shopious.
How much will the team charge its merchants? A 10 percent transaction fee says Adit, and it will be implemented next year. I told him that other marketplace sites were thinking similarly a few years back. But sites like Multiply have repeatedly backed away from charging e-store merchants. Adit told me that the team is resolved to stick with the plan.
A lot of people believe that you need to burn quite a lot of money when jumping into the C2C e-commerce industry. Adit believes that the key is customer service because a lot of people are still not used to shopping online, so the online help must be quite satisfactory. Adit will rely on using other creative methods to market the site – rather than burning money on ads such as the way the site offers users IDR 10,000 ($1) for every Facebook friend they invite who shops on Shopious. The end-game is similar – new user acquisition.
What makes Shopious site stand out from the crowd? Adit explains that there are a few nice social features inside the marketplace which include following a merchant store, Pinterest-like images, and a news feed that can give product suggestions to users based on what they follow on Shopious. The process to build stores inside Shopious is very easy too. Currently there are 20 merchants with e-stores on the platform, already offering about 500 fashion items.
Personally, I am curious to see what will happen when Shopious decides to charge its merchants next year. Will the market be ready by then? Will its merchants flee to other marketplace sites like Kaskus, TokoBagus, and Tokopedia to sell their wares? Or will they stay and pay? Whatever happens, it will definitely be an interesting case study for the other players in this industry.